Isle of Wight Nostalgia - Undercliff - St. Catherine's to Blackgang
The undercliff runs along the Southeast of the Island from Ventnor to Blackgang and is formed as a result of landslips. The area is endowed with lush and varied vegetation. The climate is almost Mediterranean; don't take my word for it - go to the link to the botanic gardens and look at some of the plants growing outside the glasshouse.
---
About a mile from the Royal Sandrock is St. Catherine's lighthouse - there used to be a manned meteorological station there. I often imagined this as an idyllic retirement job. Sadly, the Met station is now automatic so bang goes my retirement job.
---
A 1990's view of the lighthouse.
---
This view was taken in 1979 when the Met Station was still manned.
---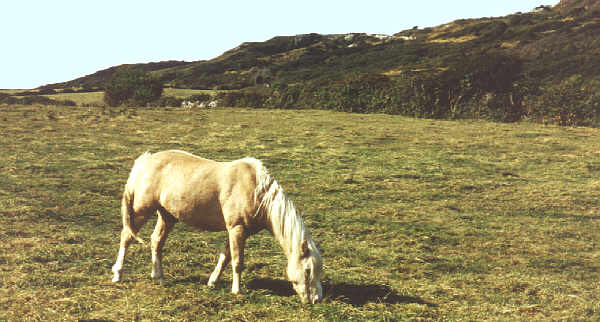 Great views from 1979 near St Catherine's
---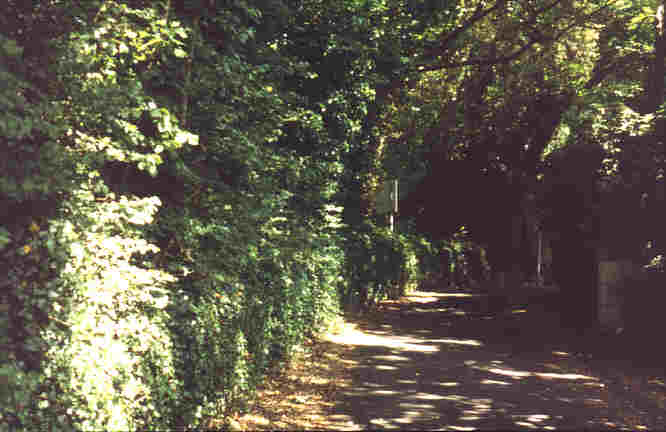 This is the road that used to link Ventnor with Blackgang, a few yards from the Buddle Inn. A major landslip in 1928 has made the route impassable (see map) but the road still takes you to some of the finest scenery on the island. The road is narrow leading to a small car park so don't tell anyone!
---
:
This is Rocken End and the spectacular Gore Cliff. The road to Blackgang once ran somewhere here (see map). Note the plants growing in the chalk --- see next picture for a close-up.
---
A dramatic, cliff-edge footpath.
---
This the the end of what once used to be the road from Buddle Inn (Niton) to Blackgang. The white chalk indicates a recent landslide.
---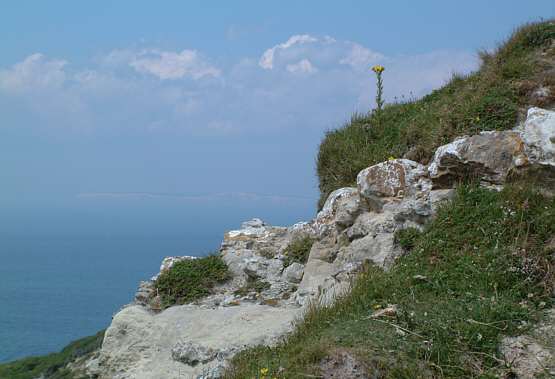 The cliff edge - in the background the western Isle of Wight to Freshwater and beyond..
---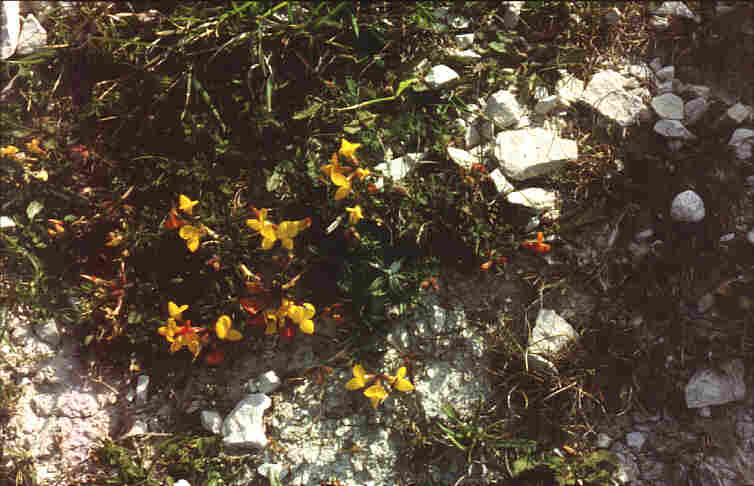 'Birds foot trefoil' struggles to survive on the exposed chalk outcrops.
---




---
Home | Introduction | Contents | Photos | Maps | Links | Quiz | History | Famous Islanders | Geography | Geology | Email
Books | Site Visitors | 1948 Guide | News | Phonebook | FAQ | Memories | Tunnel | What's on | Author | My other sites