INVECTIS Websites - author, Dave Parker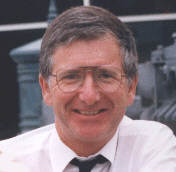 My name is Dave Parker. I'm responsible for building several websites - you've probably linked here from one of them. I started my first site in 1998 after getting my first internet ISP just because it was something I was keen to find out how to do. It has turned into an addictive hobby! I now maintain a number of sites, one of which averages over 100 visitors a day and generates a great deal of interest & comment. I'm often asked how I find the time. The answer is that they have developed gradually and I still find lots of time to spend with my family and on my other interests. So what are my other interests? Well.......
---
Photography

I have always been interested in photography and have often been told I have a good eye for a decent picture. While I love gadgets, I have always liked complicated cameras in 'manual' mode, rather than automatic versions. I have had an old Pentax KX which I used for many years. I have now become a digital camera addict! Building internet sites has given me the chance to share some of my photography with a wider audience. I hope you enjoy it.

Cycling

I cycle, mainly off road along a local disused railway track. I rode in the charity London to Brighton event in 1996 and 1997.


Caravanning

I enjoy touring with my caravan in the UK. Being a gadget fanatic, my van is wired up with numerous 12 volt accessories guaranteed to flatten my battery within a few hours!

Model building and flying

I'm not normally good at building things however I have built a remote controlled glider and several rockets. I don't get much time to fly the glider (it takes a lot of practice); and I enjoy launching my collection of rockets. They fly using solid fuel motors and are usually recoverable. It may sound dangerous but it's not if care is taken. I belong to a flying association which has stringent safety rules as well as extensive 3rd party insurance.

Radio

I'm interested in all aspects of radio. I have learned Morse code, received and decoded packet radio using my old spectrum computer, and I enjoy scanning the airways!

Games

I enjoy Scrabble, chess and snooker.

Bus driving / museum volunteer

I drive a genuine 1909 vintage bus in my capacity as a volunteer at Amberley Museum. If you are ever in West Sussex make sure you visit this museum, the County's best kept secret!

Music

I enjoy a wide range of musical styles from rock to classical. I also play a keyboard (but perhaps this should not be categorised under music)!

Fireworks

Together with a few friends, I am involved in local firework displays. I have some behind-the-scenes photographs of the 1999 to 2002 firework display setup for a local school display as part of my Henfield website.

Gardening

I enjoy my garden. I would probably enjoy gardening as well if I had the time. Perhaps if BBC TV's Charlie Dimmock would come around to help....

Meteorology

I'm interested in many aspects of the weather. I am a fellow of the Royal Meteorological Society. I especially enjoy classifying (unusual) cloud types and predicting the weather from them. See some of my cloud photography.

Computing

I've been interested in computing for many years. I built a Sinclair ZX81 in nineteen-seventy something and never looked back. I've spent many happy year's programming in APL a very efficient and interesting language. Check out the link!