Isle of Wight Nostalgia - Undercliff - southwest of Ventnor
The undercliff runs along the Southeast of the Island from Bonchurch to Blackgang and is formed as a result of landslips. The area is endowed with lush and varied vegetation. The climate is almost Mediterranean; don't take my word for it - go to the link to the botanic gardens and look at some of the plants growing outside the glasshouse.
---
These views of the cliffs to the West of Ventnor were taken on a misty morning. Just out of view is the 'Flowersbrook' cliff top cafe and putting green - although there's not much putting possible at the moment - the area is a mess as contractors have moved in working on the Island wide water treatment project.
---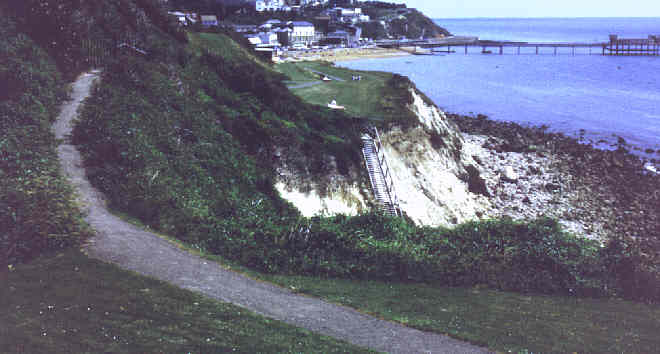 Cliff walks outside Ventnor - the pier is still in this picture taken in June 1990.
---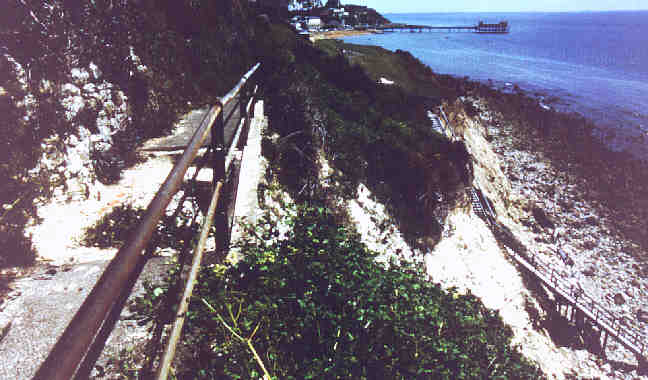 But further along some of the cliff has gone.
---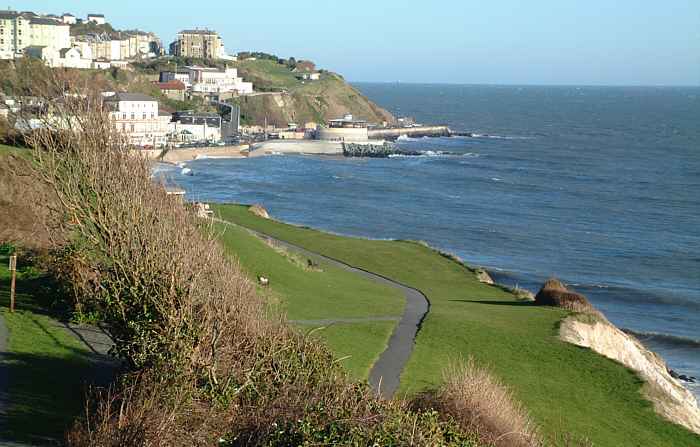 A more recent view (January 2001) with the new bandstand in the background where the pier was..
---
More erosion.
---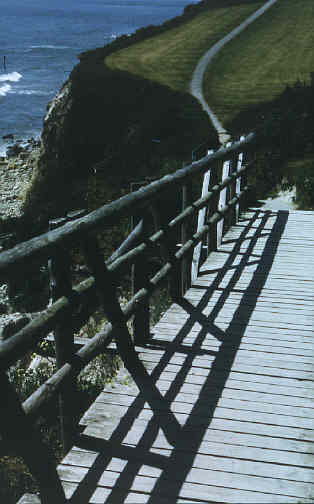 Another path has recently been repaired.
---
The detour offers some fine views though.
---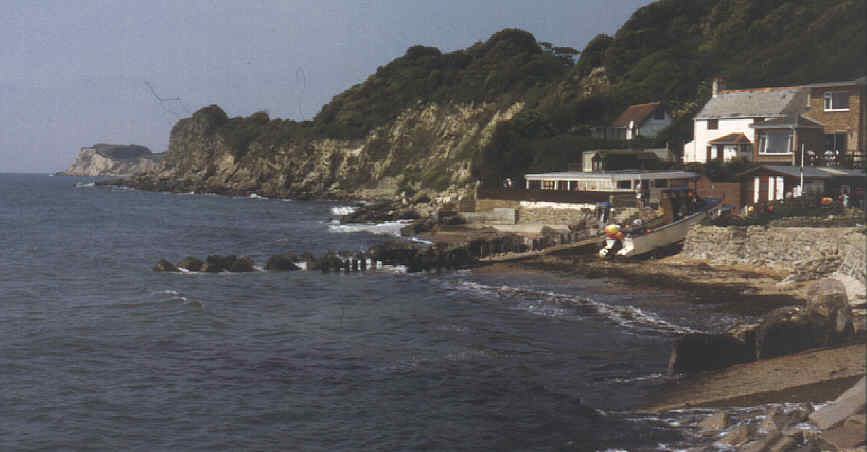 This delightful cove is a brisk walk along the coastal path from Ventnor. But a walk that's worth making. In addition to the scenic beauty of the cove, the cafe make fantastic locally caught crab sandwiches!
---
Another view of Steephill Cove - this time looking East along the beach.
---
---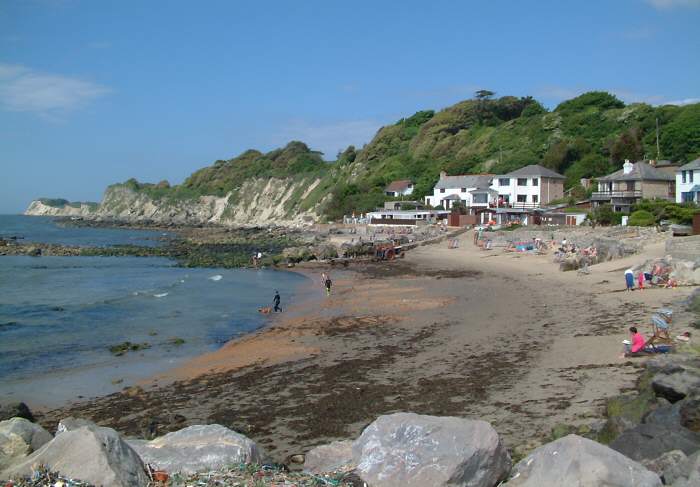 ---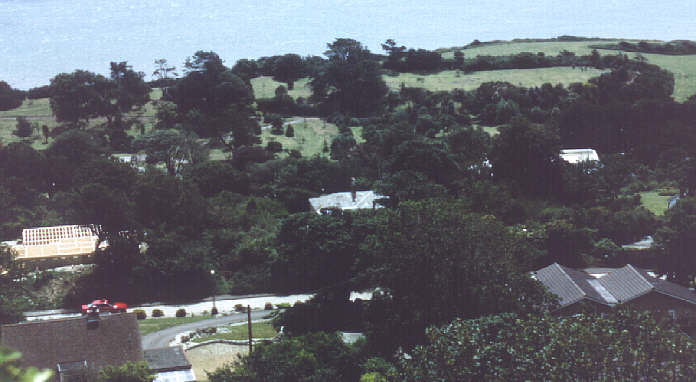 This is the view of the cliff close to the Botanic Garden, taken from the upper road (to Whitwell) in 1990.
---




---
Home | Introduction | Contents | Photos | Maps | Links | Quiz | History | Famous Islanders | Geography | Geology | Email
Books | Site Visitors | 1948 Guide | News | Phonebook | FAQ | Memories | Tunnel | What's on | Author | My other sites