Isle of Wight Nostalgia - Undercliff - Ventnor Botanic Garden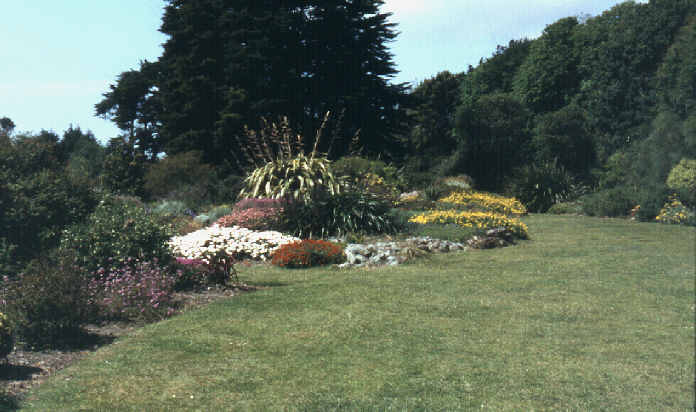 Ventnor Botanic Gardens are situated on the A3055 between Ventnor & St. Lawrence.
---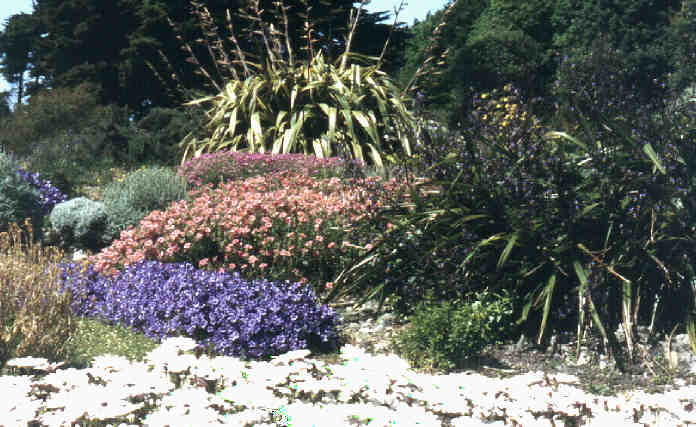 The gardens are sheltered by the Undercliff - an extensive area of landslips which have formed a cliff shelf sheltered from the North by more cliffs. This gives the Undercliff natural shelter and allows tropical plants to thrive in the open.
---
The site was previously a tuberculosis hospital - the area being ideal for recovery from chest diseases. The car park now stands where the hospital once stood - all the bedrooms faced south with views over the grounds and English Channel.
---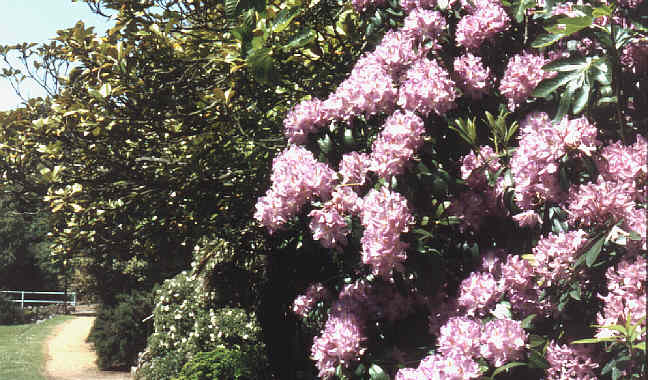 The 22 acres are home to tender & rare plants, shrubs & tropical vegetation from all over the world.
---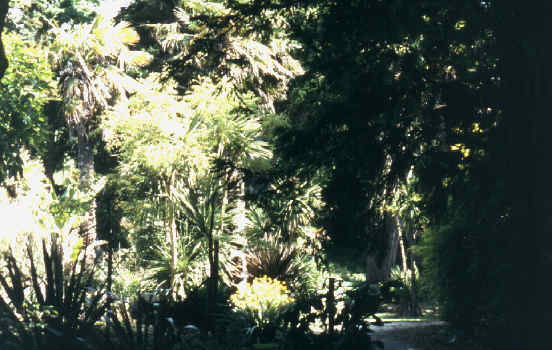 These photographs were taken in 1983. The south of England suffered a great storm of hurricane force winds in October 1987. Many of the tropical trees in this photograph were destroyed. The gardens were severely damaged but have since been restored - although it is obviously impossible to restore mature trees in a few years.
---
There is a smuggling museum in the car park, and the gardens have a café, bar & restaurant.
---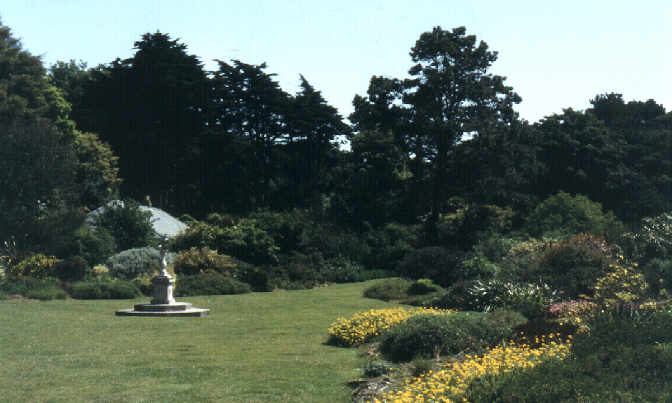 A temperate house was built a few years ago. I have never quite understood why. The area is ideal for tropical plants & trees to thrive because of its geographical location. A temperate house is used to recreate tropical conditions which thrive here naturally. While there are species which require even greater warmth & humidity, it does seem a shame to have built over part of this wonderful garden with a building which could have been put anywhere. I do not have a photo of the building at the moment. I'll add one next time I visit.
---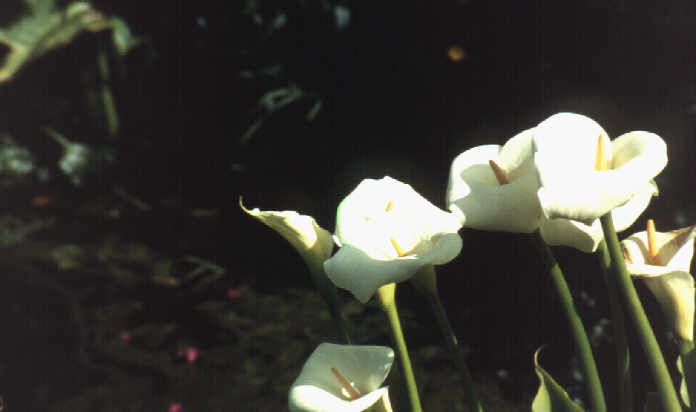 The gardens are free and well worth a visit.
---
An area designed with disabled visitors in mind includes raised beds & a scented garden.
---
---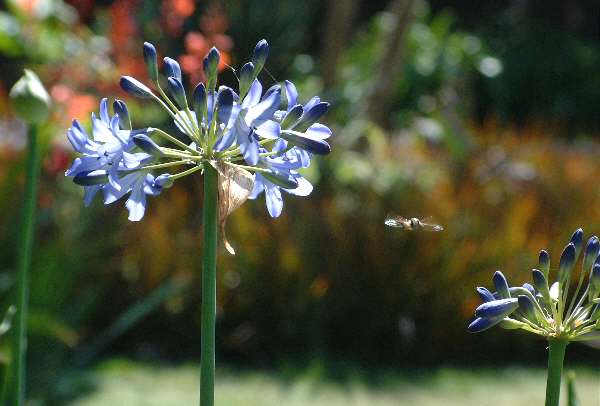 ---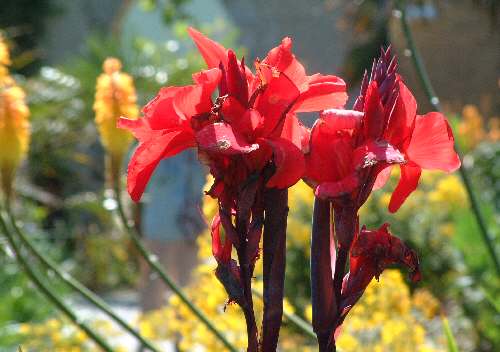 ---
---




---
Home | Introduction | Contents | Photos | Maps | Links | Quiz | History | Famous Islanders | Geography | Geology | Email
Books | Site Visitors | 1948 Guide | News | Phonebook | FAQ | Memories | Tunnel | What's on | Author | My other sites
---