Isle of Wight Nostalgia - Ryde Pier Tramway Today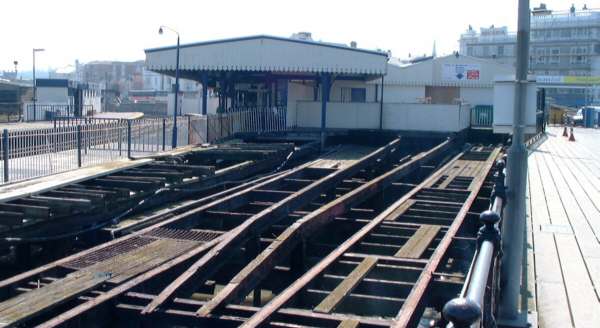 The tramway was once the most popular method for passengers to reach the Island from the Pier Head. Popular in the sense of busiest - for on a hot day the cars could be humid and stuffy.
---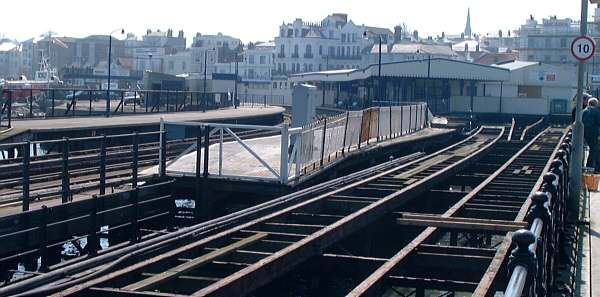 The tramway was originally powered by horse-drawn trams, later supplied by electricity from a third rail (between 1886 & 1927) and finally by two sets of Drury built diesel powered cars until closure. The existing Ryde Esplanade station can be seen in this shot to the right.
---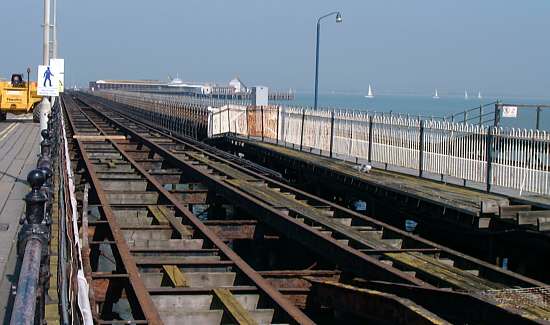 Many years after the last tram, the line still looks in surprisingly good condition - but I wouldn't volunteer to test it!
---
Compare this view with the painting at the end of this page.
---
A look down the tracks from the Pier Head end.
---
This superb painting of the tramway can be seen at the Isle of Wight bus museum in Newport. The painting accurately shows the lack of 'decking' under the train - a conductor could easily go for an unexpected swim if he carelessly negotiated between the two tram cars!
---




---
Home | Introduction | Contents | Photos | Maps | Links | Quiz | History | Famous Islanders | Geography | Geology | Email
Books | Site Visitors | 1948 Guide | News | Phonebook | FAQ | Memories | Tunnel | What's on | Author | My other sites
---