Isle of Wight Nostalgia - In and around Ventnor - page 2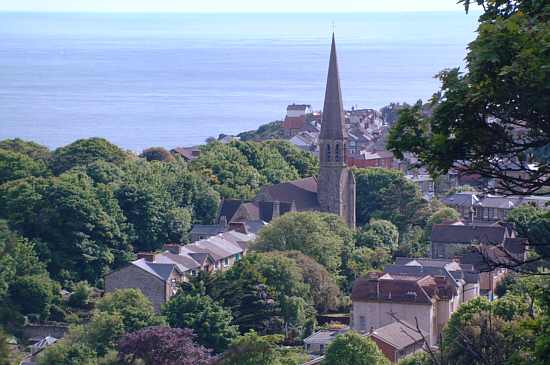 This view is taken as you enter the town from Bonchurch. The view is very attractive at this point.
---
This telephone kiosk, illuminated by the afternoon sun, is located by the Church in Ventnor.
---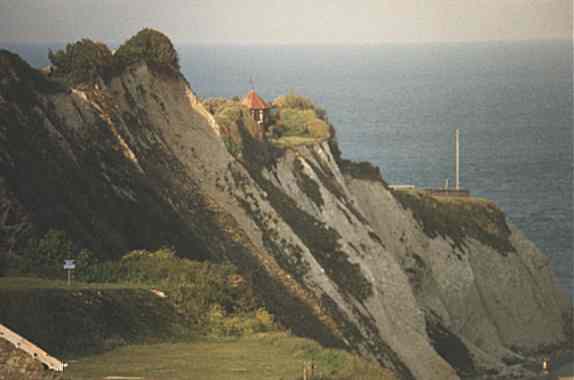 A telephoto view of the cliffs to the north.
---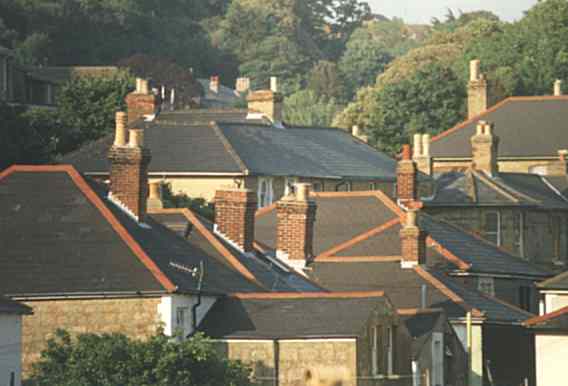 Mellow rooftops!
---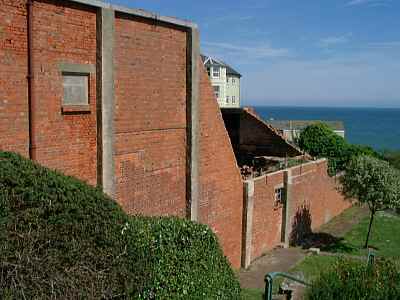 The 'Rex' cinema building in 2000. Fire has damaged part of the building - the rear can be seen collapsing in this view! I'm not sure when films were last shown here but the building has served as an amusement arcade for a few years and an indoor kiddies attraction in the 1980's.
---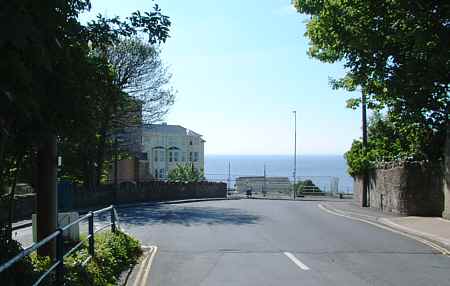 The Rex has been demolished in May (I think) 2001 as this view shows..
---
More cliff erosion near Ventnor.
---
View along the esplanade from the old pier.
---
A fine view of the old pier from the cliffs by the Winter Garden.
---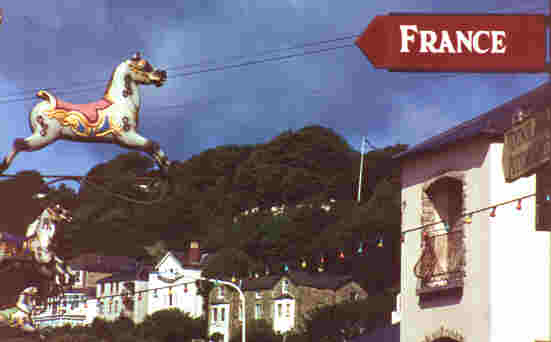 The local authority had a sense of humour. Anyone fancy the trip to France? They lost their good humour and demolished the pier.
---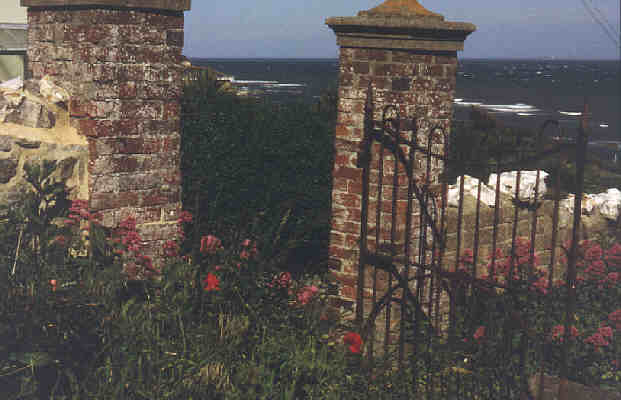 An attractive gate; Part of Ventnor Holiday Villas.
---
Spot the bus.
---
Burts beer delivery to the Mill Bay pub.
---



---
Home | Introduction | Contents | Photos | Maps | Links | Quiz | History | Famous Islanders | Geography | Geology | Email
Books | Site Visitors | 1948 Guide | News | Phonebook | FAQ | Memories | Tunnel | What's on | Author | My other sites