Isle of Wight Nostalgia - Ventnor Park - 1
A view of the putting green and chalet in the afternoon sunshine.
---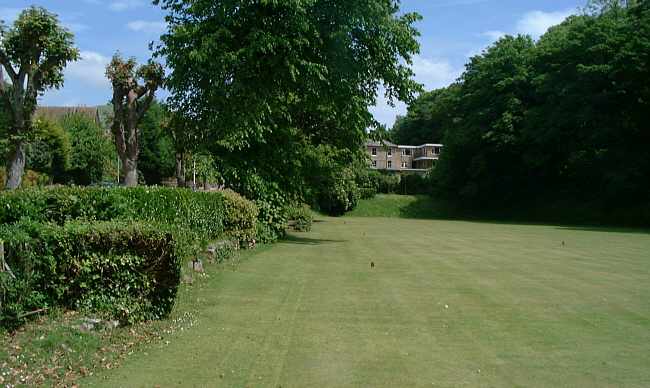 The popular 18 hole course.
---
---
A shot taken eight years earlier than the others on this page - in 1992 - but it would be difficult to spot the differences.
---
A typical Sunday afternoon by the Bandstand
---
On this occasion the Castle Jazz Band entertain the crowds. There is no charge to use the park and the entertainment is free. However most people give a donation to the band.
---
Can you imagine a better way to prepare for a hard week's work (or holiday)?
---
---
Concerts at the bandstand are popular and often advertised by bus & tour companies as shown by this Southern Vectis poster.
---




---
Home | Introduction | Contents | Photos | Maps | Links | Quiz | History | Famous Islanders | Geography | Geology | Email
Books | Site Visitors | 1948 Guide | News | Phonebook | FAQ | Memories | Tunnel | What's on | Author | My other sites
---