Isle of Wight Nostalgia - Other Transport - 1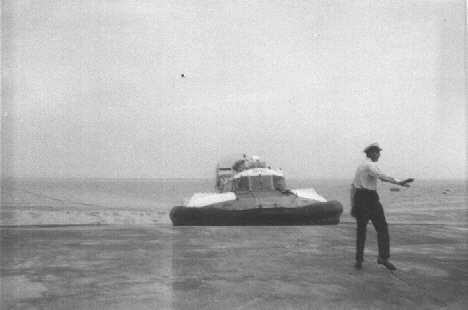 My first visit to the Island with a camera - this early hovercraft (SRN6 I think) was photographed in 1969.
---
A more modern hovercraft passing a sea fort in June 2000
---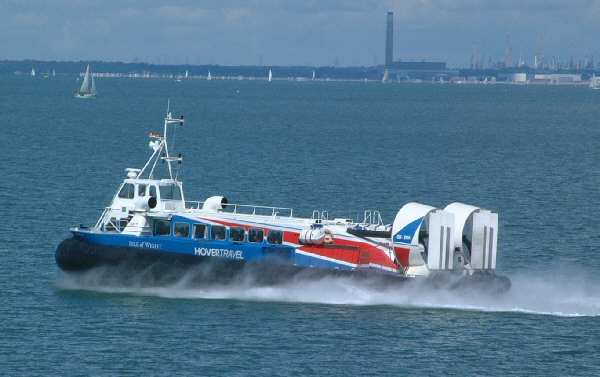 A hovercraft with the refinery and power station at Fawley in the background in July 2001
---
A Fastcat leaving Ryde Pier
---
This is the Waverley photographed in 1991 off Ventnor about 5pm with the Brittany Ferry in the background. A book has just been published to celebrate her sister ship Balmoral's 50th birthday. All profits go to keep the Balmoral & Waverley running. It is available from Waverley Excursions, Anderston Quay, Glasgow, G3 8HA. at £12.95 + £3.00 p&p. Thanks to Neil Bullock for this information..
---
Another view of the Waverley.
---
Miles from the nearest ski slopes, this chair lift is an unusual way to travel down the cliff!
---



---
Home | Introduction | Contents | Photos | Maps | Links | Quiz | History | Famous Islanders | Geography | Geology | Email
Books | Site Visitors | 1948 Guide | News | Phonebook | FAQ | Memories | Tunnel | What's on | Author | My other sites
---