Isle of Wight Nostalgia - The Island Electric Railway - 2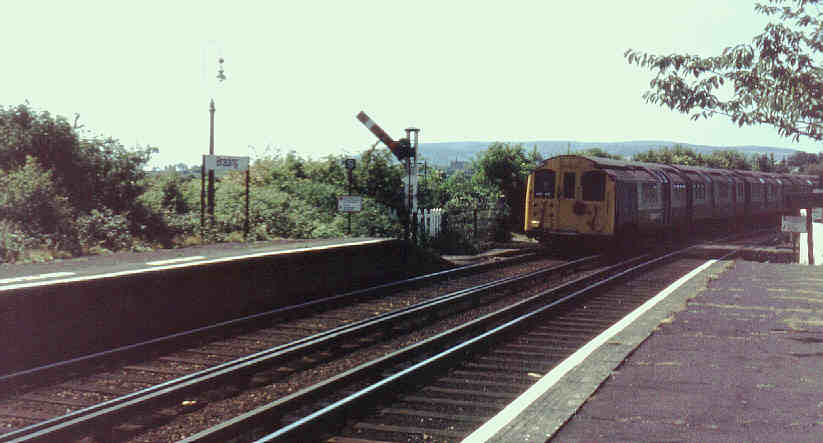 This view from is from Brading looking towards Sandown. Note the double tracks - only one of which exists now.
---
Sandown station in May 2000 looking north towards Brading. This was once an important junction for the branch to Newport via Merstone.
---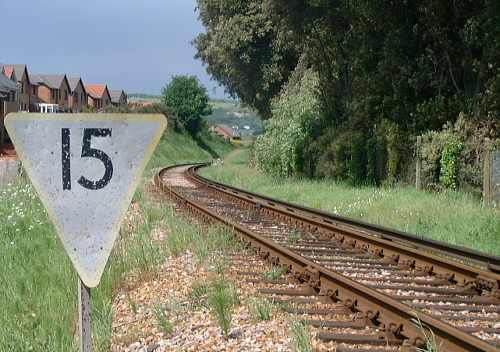 Looking north towards Sandown.
---
The railway runs alongside the attractive Los Altos park between Sandown & Lake..
---
---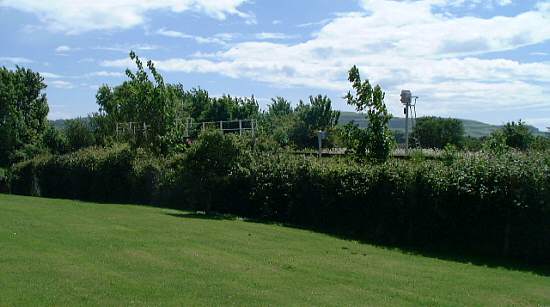 Lake road bridge is in the background - this fine view is from Los Altos park, Sandown.
---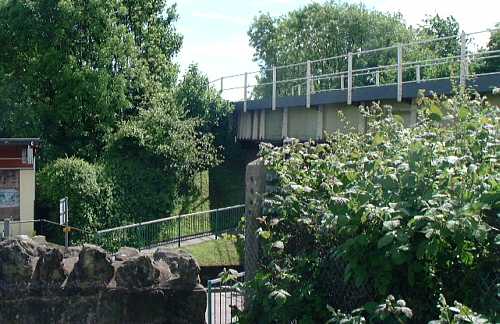 Lake bridge again.
---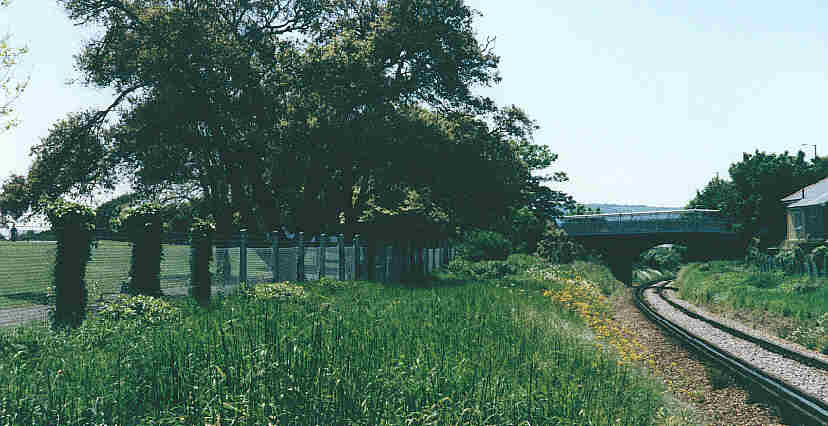 After leaving Lake station towards Shanklin, the line runs near to the cliff at this point, with a brief view over the English Channel - you can just see the cliff edge to the left of this picture.
---
And so to the end of the line. This view from Shanklin shows the tracks still in position towards Ventnor for a few hundred yards. When the line was electrified in 1966, the (often very busy) section to Wroxall & Ventnor was sadly closed.
---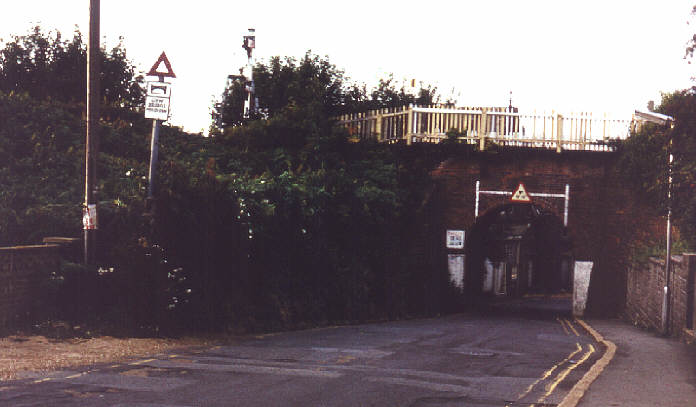 This is the bridge over Languard Road just past Shanklin station. The tracks have now been removed and this bridge was pulled down in October 1979 - the 'headshunt' was not used after March 1979. The platform had to be lengthened (in the Sandown direction) after removal of the bridge, partly as the platform extended over the bridge and partly to allow space for the emergency 'friction buffers'! Notice the old 'low bridge' road sign, well past its sell-by date even in 1979. This old design of road sign was replaced in the 1960's by more functional but less attractive signs (like the one attached to the bridge itself).
---
A similar view in April 2000. Note the wall to the right of the picture - behind this is still the end of the railway.
---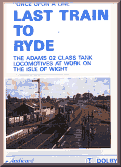 Click on the cassette cover above for a short audio clip of a Ryde Pier Head station announcement in the steam era - also sound of an Adams 02 tank engine pulling out of Ryde St. John's Station. This tape can be purchased at Havenstreet steam railway.