Isle of Wight Nostalgia - Godshill Old Smithy Garden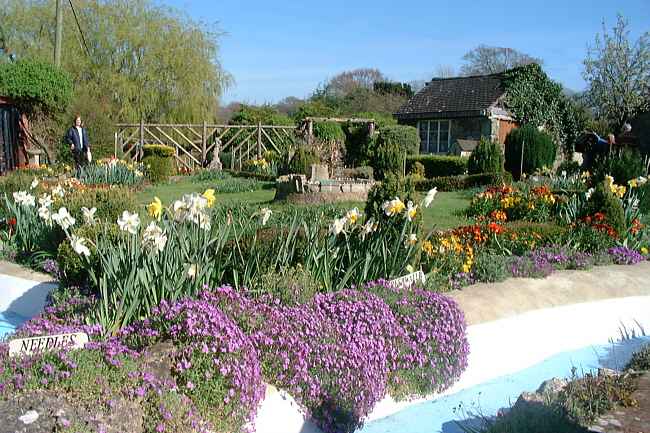 A part of the village much loved by tourists. The garden is part of the Old Smithy gift shop - there used to be a charge but admission was free when I visited. There is a building just to the right of the picture which houses the Water 'Otter, one of the many attractions of the garden. In the foreground of this photo is a 'garden isle' - an interpretation of the Island in flowers and models surrounded by water!
---
More models.
---
---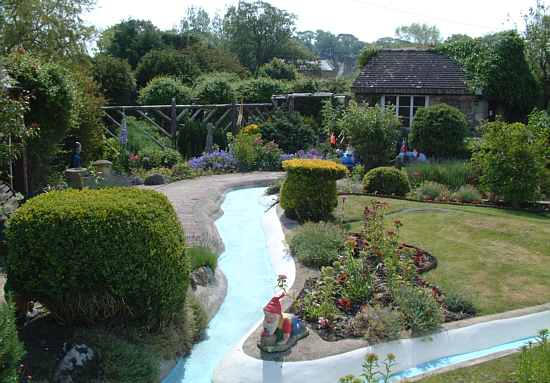 ---
---
It's a shame the garden is closed in the evening with all these lanterns!
---
A model of Godshill Church
---
---
Sunshine in July 2001
---
---
---
There has been a Water 'Otter in these gardens as long as I can remember. Wisely, the public are asked to refrain from feeding it.
---




---
Home | Introduction | Contents | Photos | Maps | Links | Quiz | History | Famous Islanders | Geography | Geology | Email
Books | Site Visitors | 1948 Guide | News | Phonebook | FAQ | Memories | Tunnel | What's on | Author | My other sites