Isle of Wight Nostalgia - Godshill Church & Thatched Cottages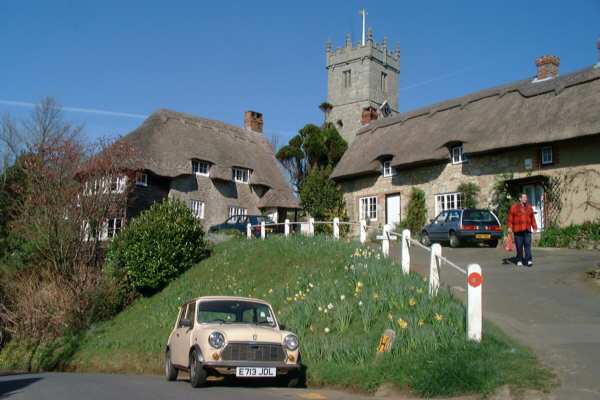 This timeless view of the thatched cottages in front of the Church is altered over time only by the steady change in the style of motor car!
---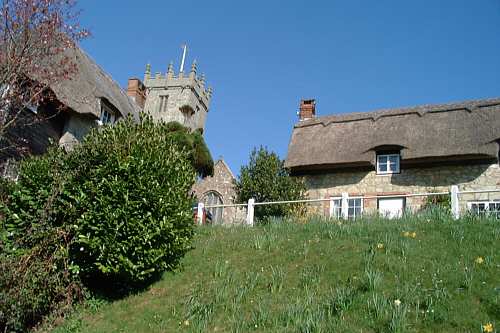 ---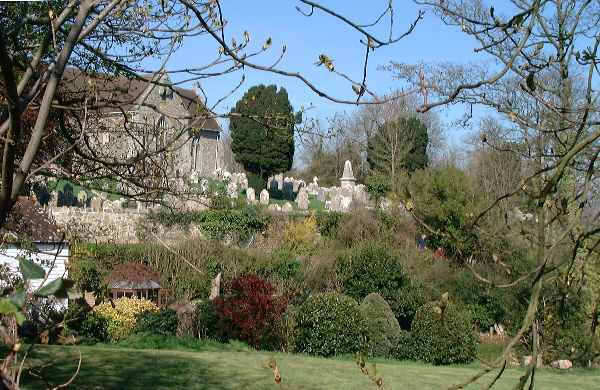 This unusual view is taken from the south of the village.
---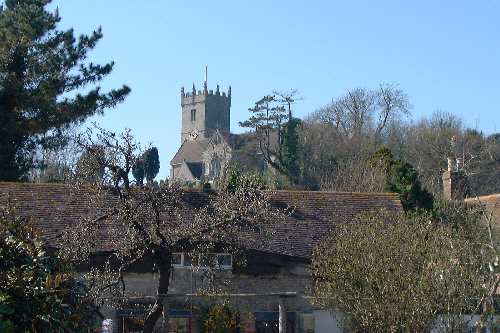 A different angle, this time from the old village.
---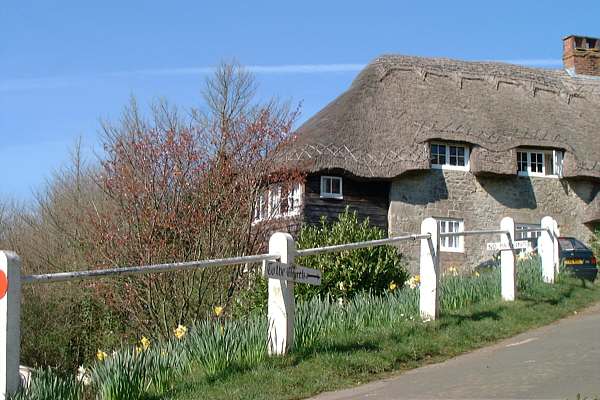 ---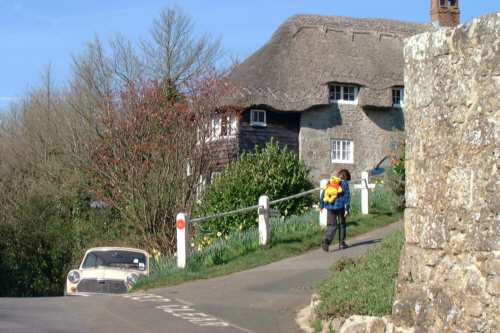 ---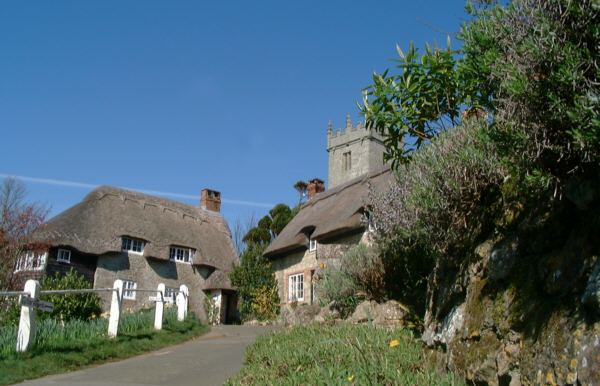 ---
---
The church is thought to have been built in the reign of Edward the Confessor. It was given to the Abbey of Lyra in Normandy by William Fitz-Osborne shortly after the Norman Conquest. It was largely re-built in the fourteenth century in the Transition Decorated and Perpendicular style.
---
All Saints, Godshill, 'the Church of the Lily Cross'. There is a website for this church; see the 'links' page
---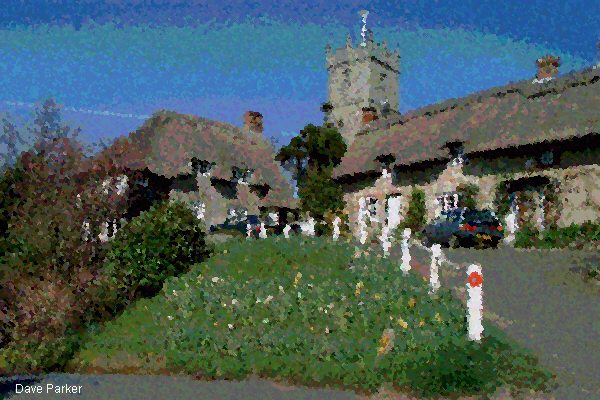 A final artistic view!
---




---
Home | Introduction | Contents | Photos | Maps | Links | Quiz | History | Famous Islanders | Geography | Geology | Email
Books | Site Visitors | 1948 Guide | News | Phonebook | FAQ | Memories | Tunnel | What's on | Author | My other sites