Isle of Wight Nostalgia - Blackgang Chine - around & about
Many visitors to Blackgang never stray from the Theme Park - See what you are missing - in many cases have missed forever!
---
This was the old road to Ventnor - The road was blocked by cliff falls in the 1920's. The road in this photo taken in 1992 has now gone - this area is now part of the Theme Park (Snakes & Ladders area).
---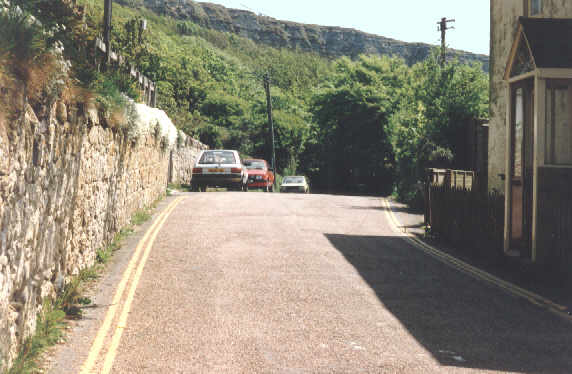 ---
To the west this used to be the entrance to the area. This 1992 view is different today.
---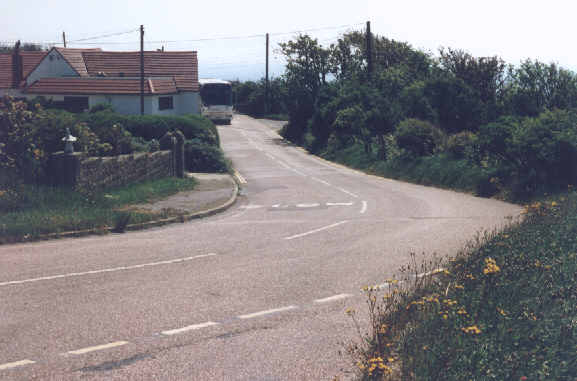 Another view from the west.
---
And looking east from the park along the same road as the last two pictures. This road has partly collapsed and the park uses the part that is safe, allowing visitors access to St. Catherine's sawmill.
---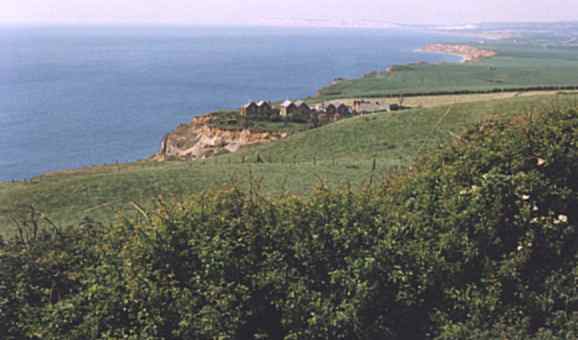 This is a view from the old Blackgang Road, now itself falling into the sea. Note the houses placed precariously on the cliff edge. Any insurance salesmen surfing that want to take this one on? These houses appear in an old postcard view where they are several hundred metres from the cliff edge - see the Ward Lock section of this site for some black & white 1920's views of the Island.
---
Superb countryside to the west towards Chale
---
---




---
Home | Introduction | Contents | Photos | Maps | Links | Quiz | History | Famous Islanders | Geography | Geology | Email
Books | Site Visitors | 1948 Guide | News | Phonebook | FAQ | Memories | Tunnel | What's on | Author | My other sites