Sissinghurst - Moat Walk and Azalea Bank- 1
Presented by Dave Parker
---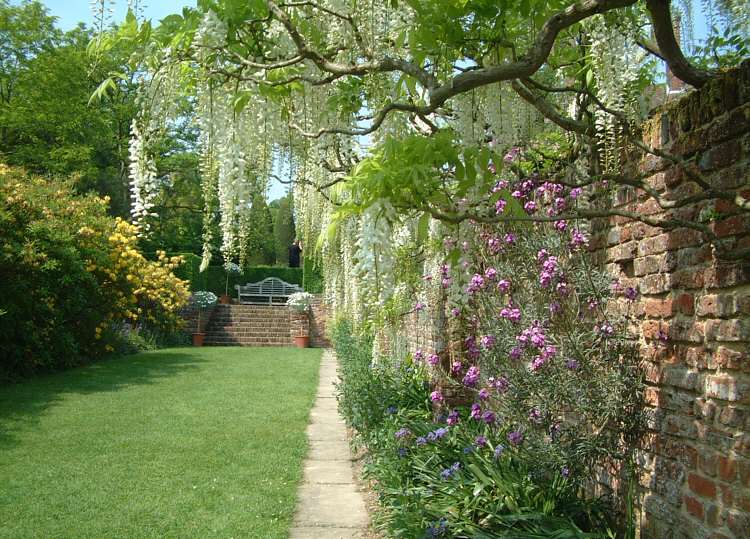 The fantastic White Wisteria, floribunda 'Alba' photographed on 30th May 2003. The wisteria runs ajacent to the wall and only flowers for a couple of weeks in late May and early June. If you manage to visit while it is in bloom, take a look from the Orchard as well where you get a view from above, with the azalea bank in the background (in May).
---
Moat Walk was turfed in 1931.
---
---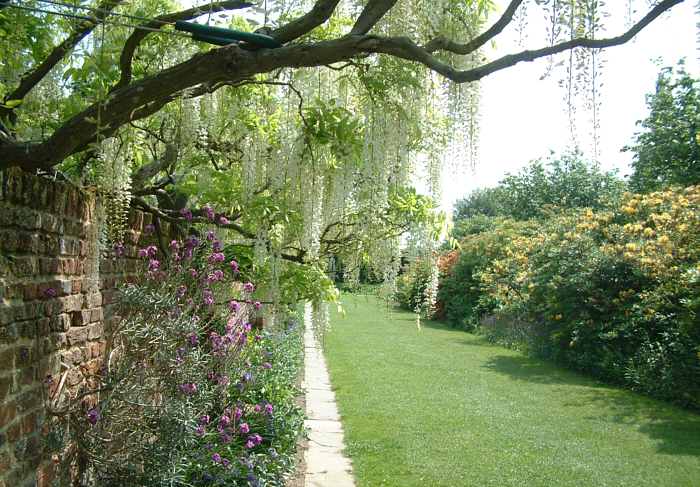 ---
---
This view is at the Eastern end of Moat Walk looking towards the Herb Garden.
---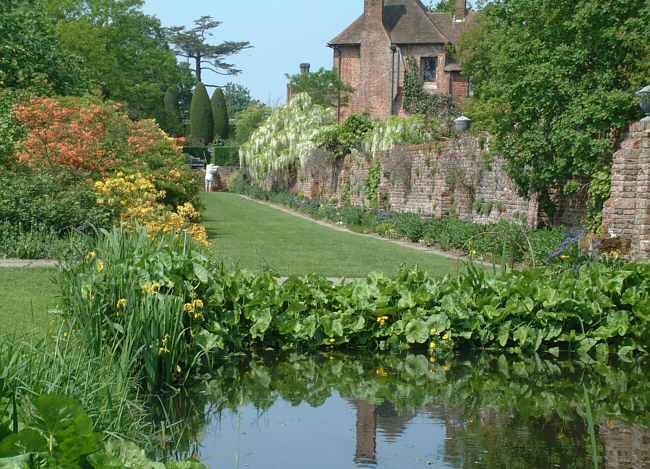 A view looking along Moat Walk, photographed from the Moat.
---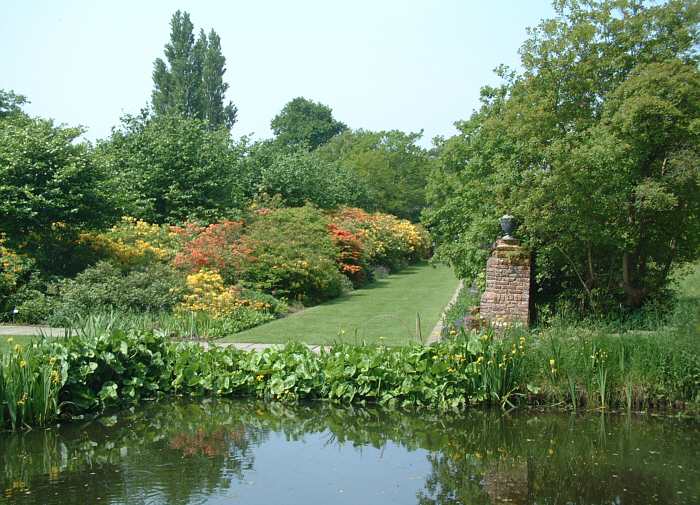 A similar view with the Azalea Bank in the background..
---
---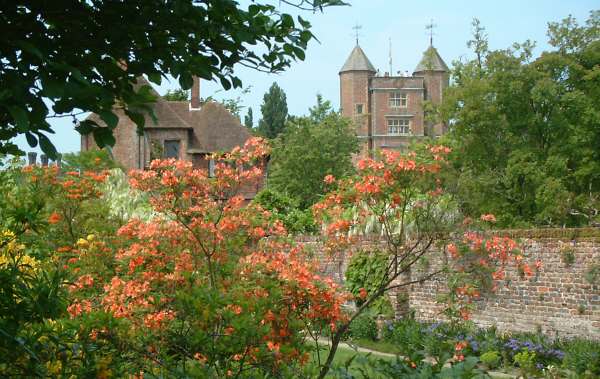 ---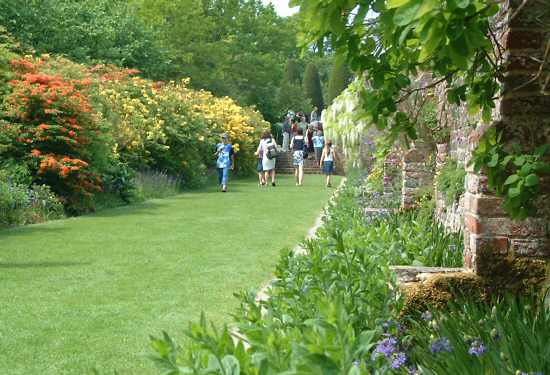 ---

---
©2003 Dave Parker