Sissinghurst - Curiosities
Presented by Dave Parker
---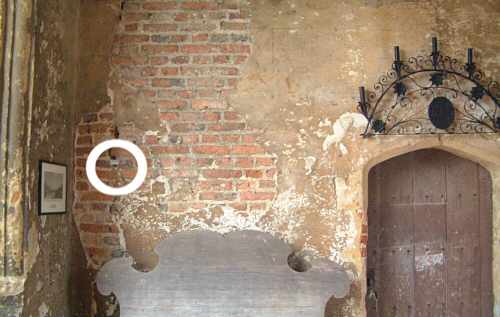 This page contains a few photograhs of unusual and behind-the-scenes views. Note the area inside the circle on this first photo. This is the south wall of the tower.....
---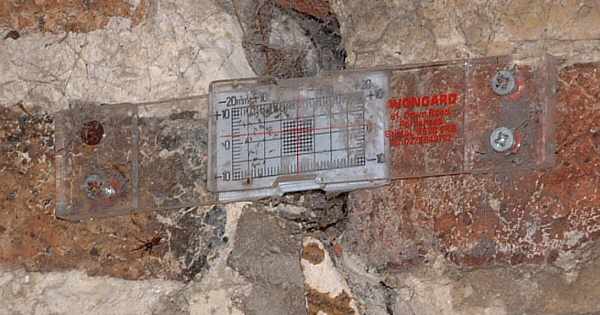 .... This gauge shows the tower is leaning (or perhaps the crack it geting larger) - presumably this is being monitored to see if the problem is getting worse.
---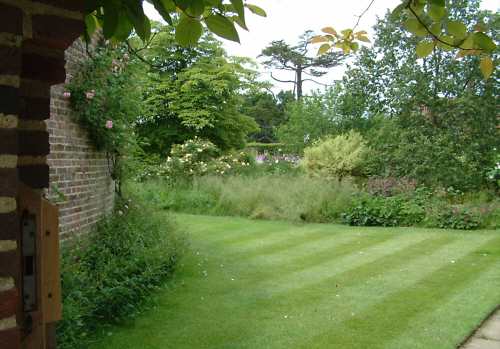 A couple of views of the gardeners' area behind the Rose Garden- this area is not open to the public.
---
---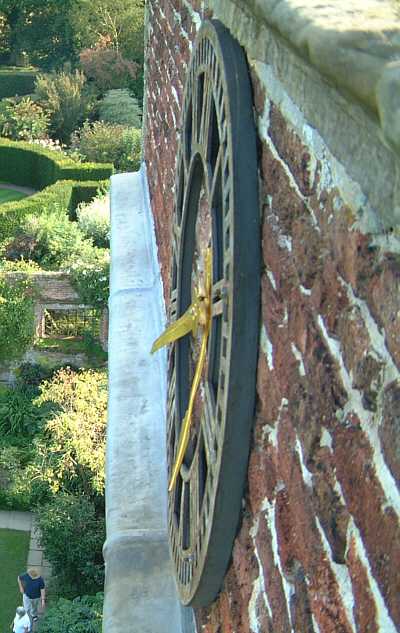 A close-up of the tower clock.
---

---
©2003-2004 Dave Parker