A behind-the-scenes look at Henfield Village Bonfire and Firework Display - 2001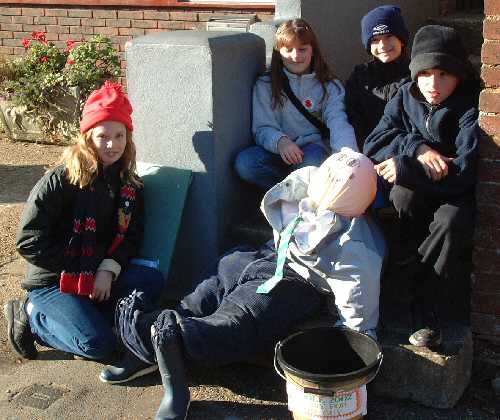 Volunteers from the school advertise the evening's entertainment as well as collecting for the event. Throughout the day several groups took part.
---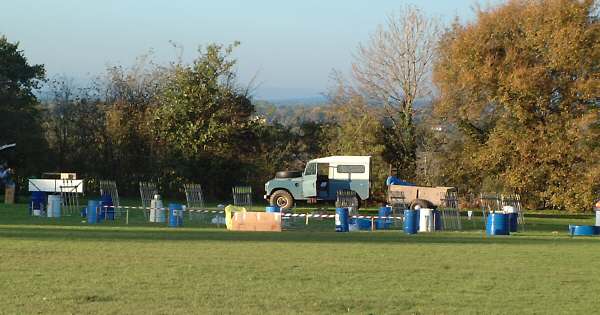 Late afternoon and the school's playing field looks peaceful!
---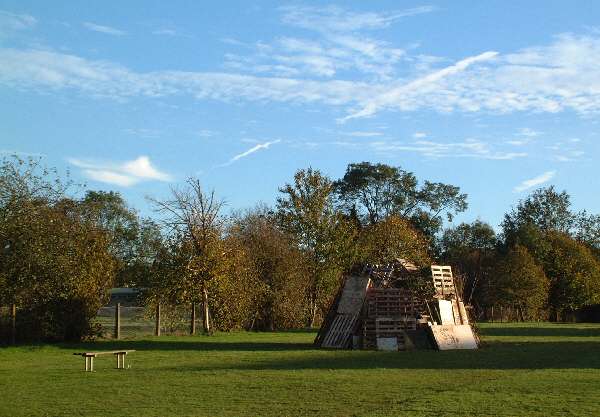 The eco-friendly bonfire - waste wood only - all designed to burn with the minimum of smoke. There is one object on the fire that will not burn but no one knows about it at this stage.....
---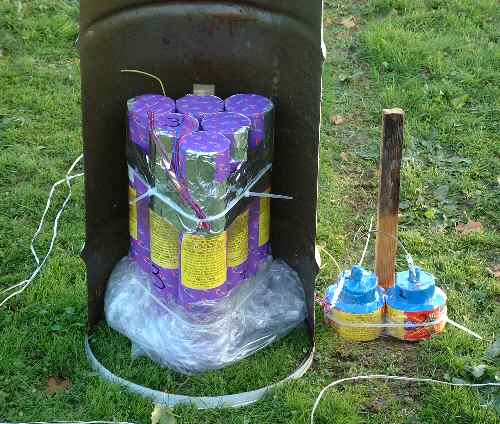 A preview of some of the fireworks
---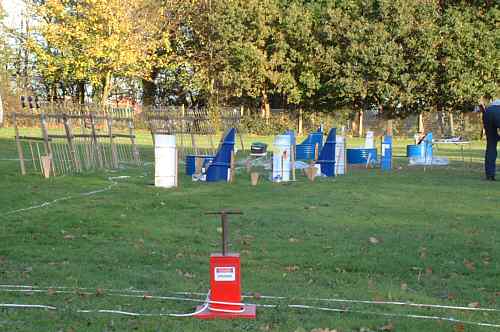 The 'plunger' used to start the display
---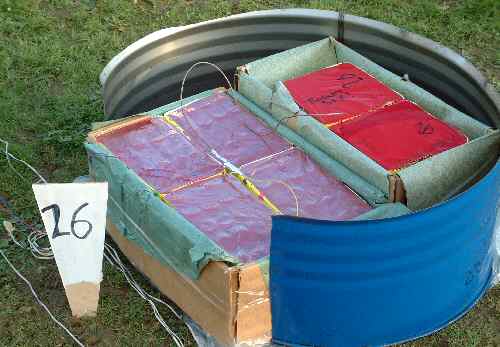 ---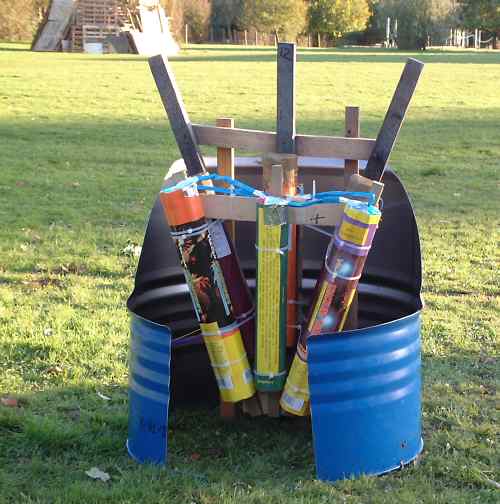 ---
For the fourth year running the display will be set off using electric ignition.
---
---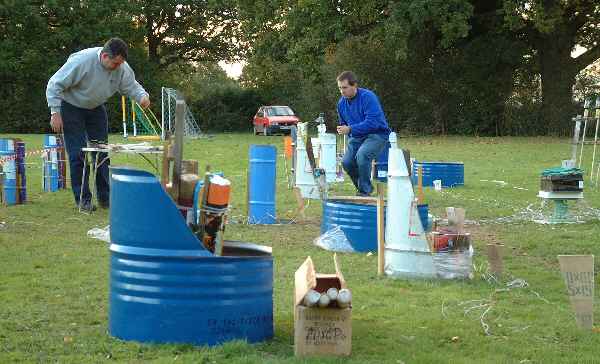 Our engineers wiring the fireworks - as usual the control box is disconnected so this work is safe.
---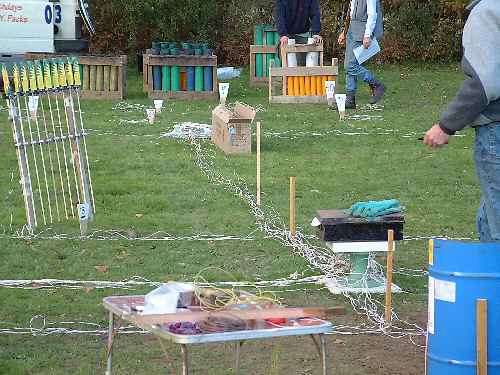 ---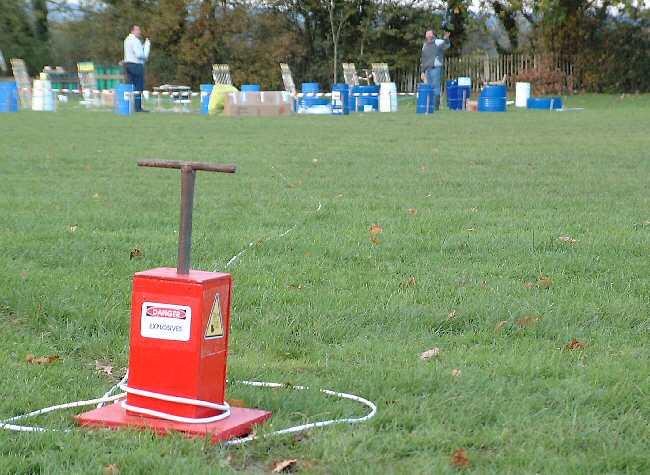 Daylight is fading and the scene is almost set.
---

---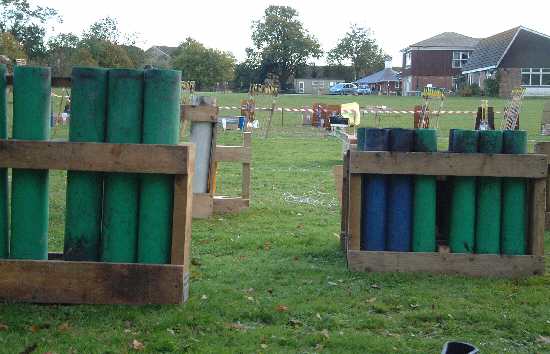 ---
But with a bigger display than ever the final wiring is done by torchlight. The crowd are gathering unaware the display is not ready. Will it be ready by the 6.30 deadline....?
---
---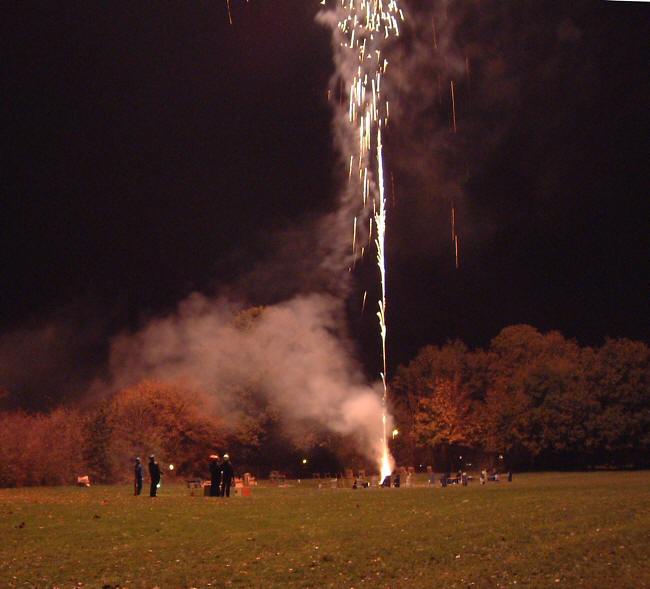 Have we ever let you down? At 6.30 on the dot a lucky winner of the raffle presses the plunger to start the display.
The firework team this year were Robin Bowles, Richard Lelliott, Cliff Preston & Ken Oak. Professional assistance was provided by Aurora.
---
---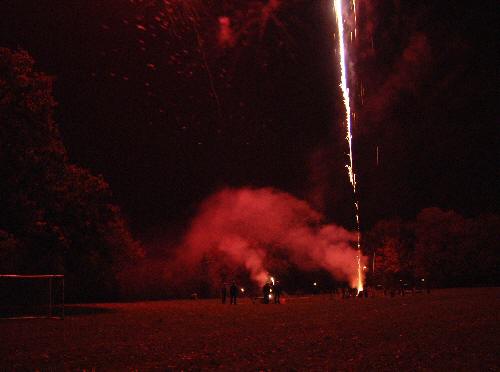 ---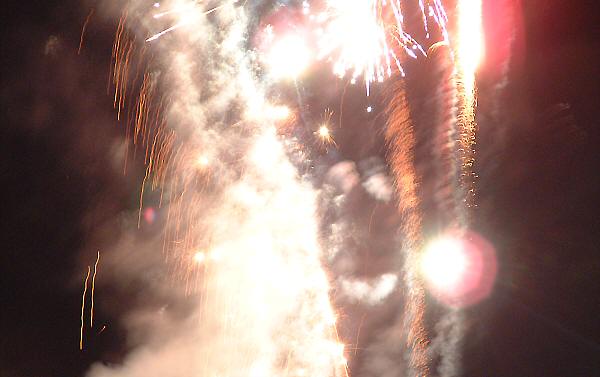 ---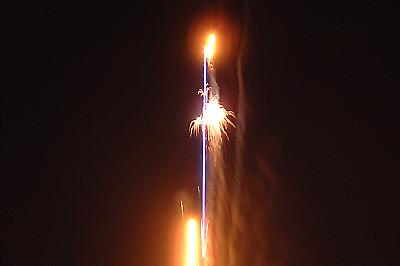 ---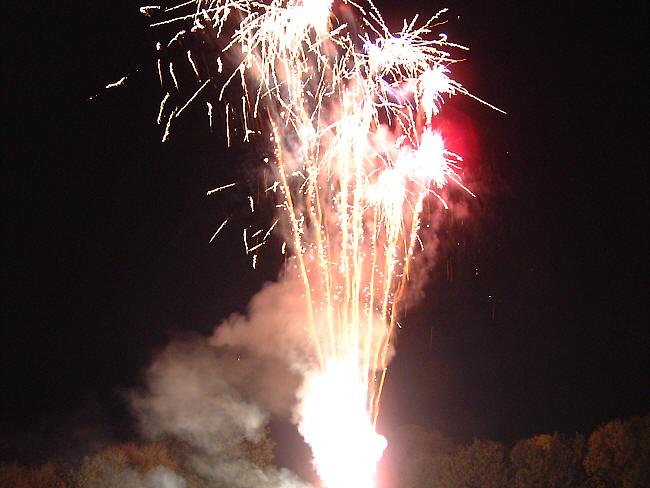 ---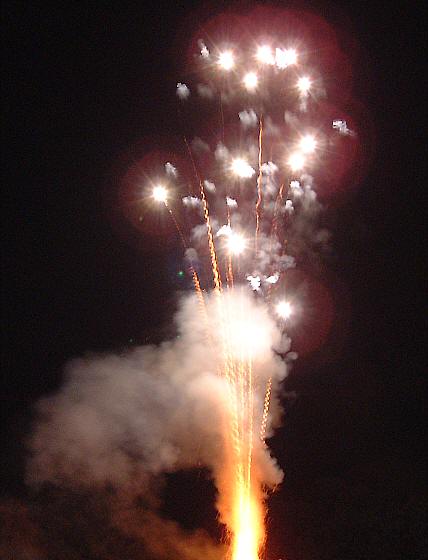 ---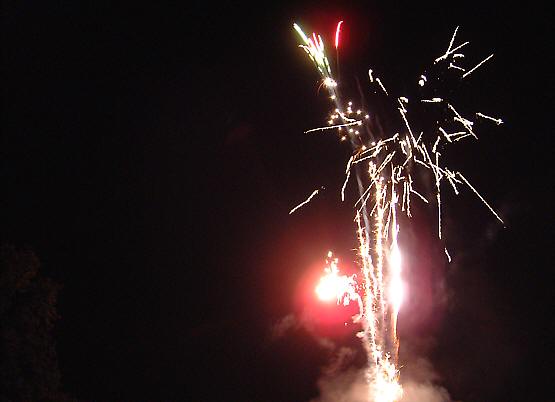 ---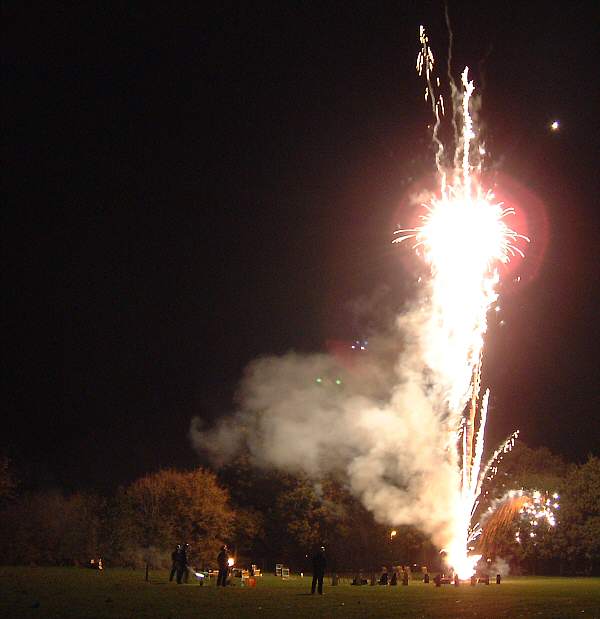 ---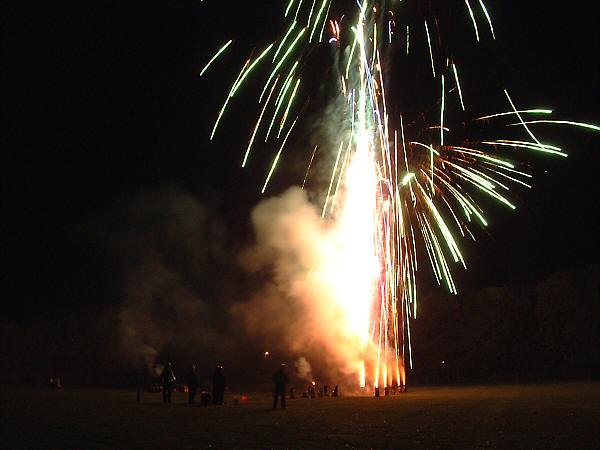 ---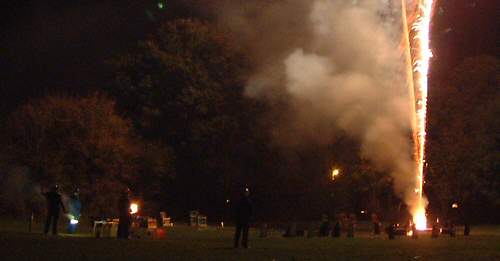 ---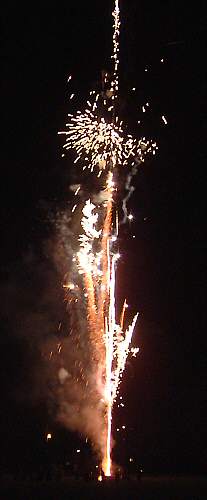 ---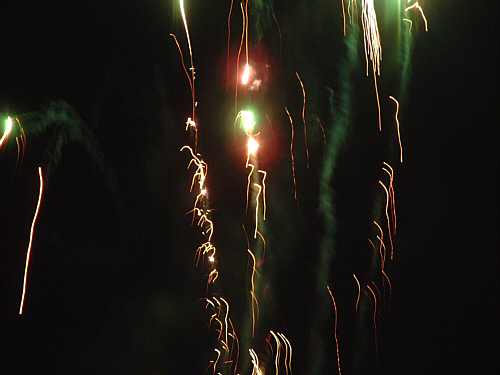 ---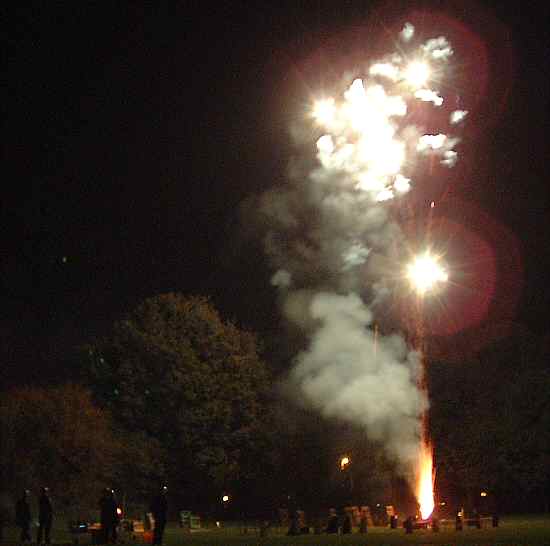 ---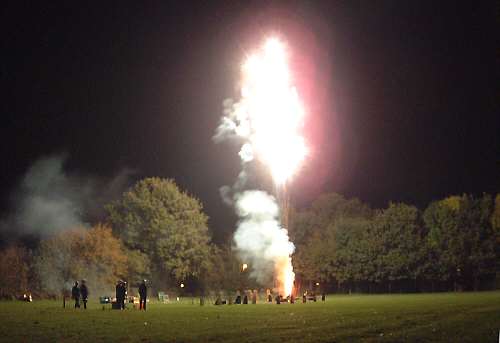 ---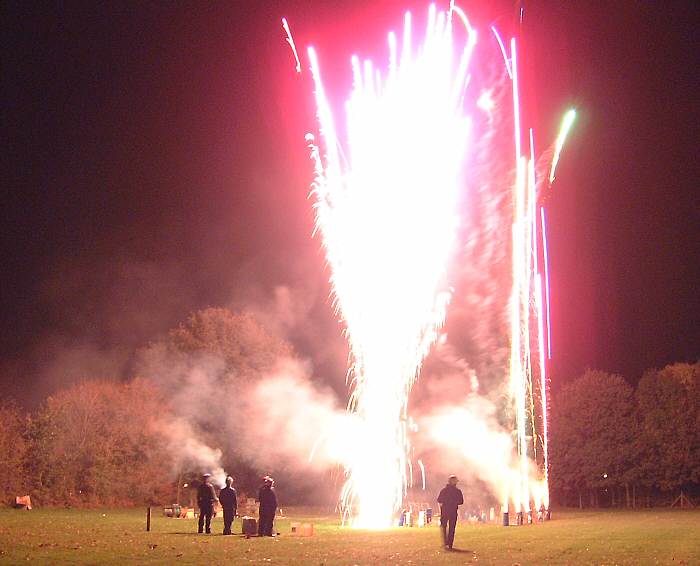 ---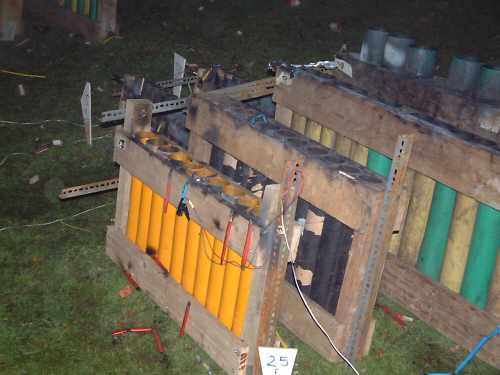 The aftermath....
---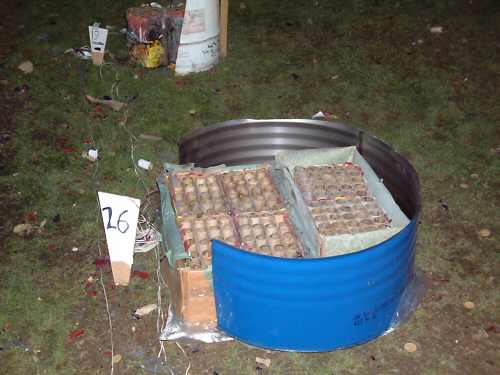 ---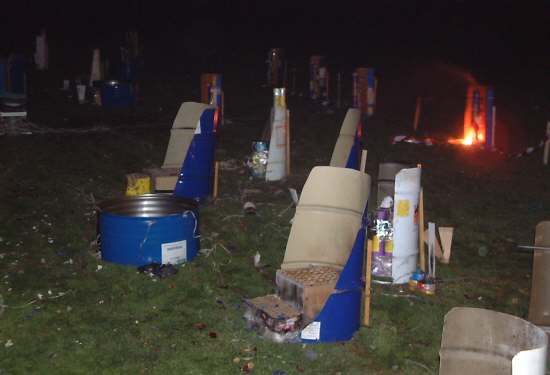 ---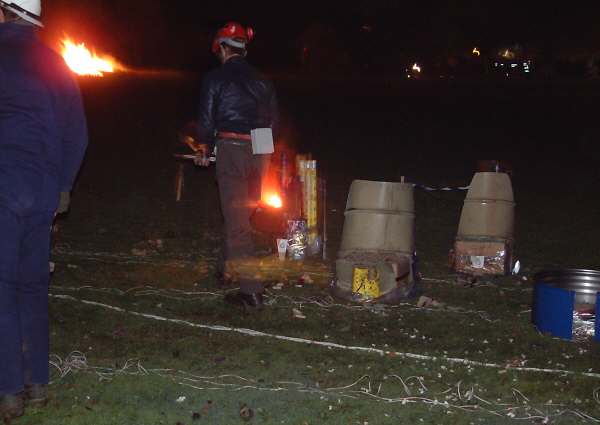 ---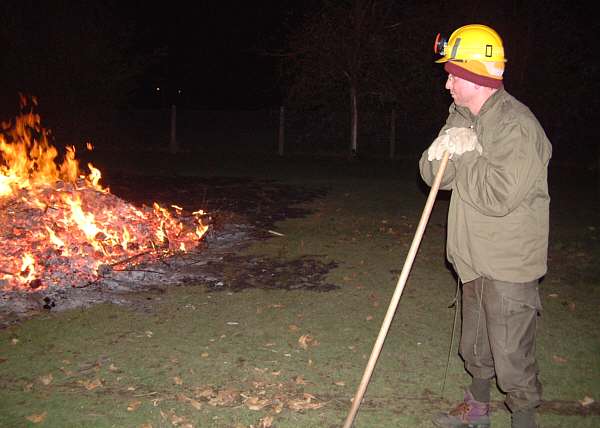 The bonfire has been a great success, burned well and kept the crowd warm on a chilly but fine evening - all thanks to Adrian Jessop and his team. Almost everything had burned ...... except a fire door put on by mistake!
---
See preparations for the 1999 display | See the 2000 display | See the 2002 display



&copy 2001 Dave Parker