Southwest Ireland - Glengarriff
Gleann Garbh
Presented by Dave Parker
---
Glengarriff is a popular tourist stop between the towns of West Cork and Killarney. Before the motor car it was on the famous Prince of Wales route from Cork to Killarney which began by rail as far as Bantry. From there, four horse coaches followed the road via Glengarriff and Kenmare to Killarney.
---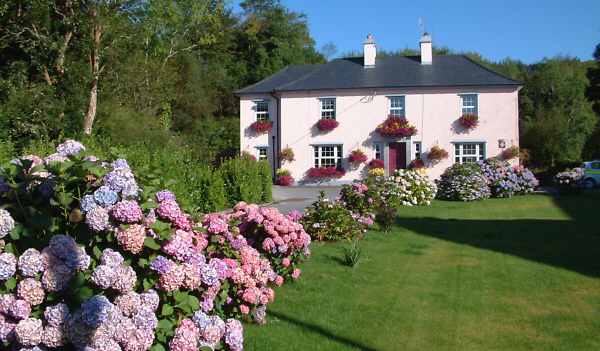 The 'Garda' police house.
---
The start of the road to Kenmare across the mountain pass - note the roadsigns warning of tunnels ahead (cut out of the rock).
---
---
---
---
In the distance to the right is Garnish Island with its famous Italian Garden. Boats from several locations around Glangariff, small boats ferry visitors to and from the gardens.
---


---
©2003-2013 Dave Parker