Sissinghurst - Forecourt & Outbuildings - 1
Presented by Dave Parker
---
Sissinghurst Castle Garden - the main building from outside with the Tower hidden in the background.
---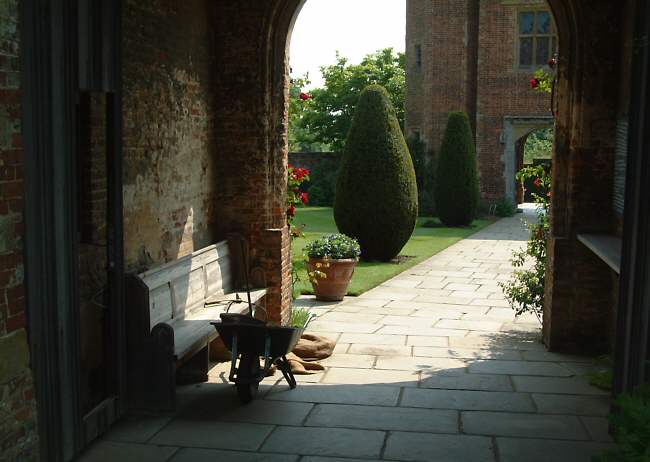 The main entrance; the long library is to the left. The base of the tower is in the background.
---
A view from the forecourt, through the main entrance with the long library to the left and the main house to the right, across the front courtyard, through the tower arch and across the tower lawn. The yew walk hedge can be seen in the background with a hint of the orchard beyond through the gap.
---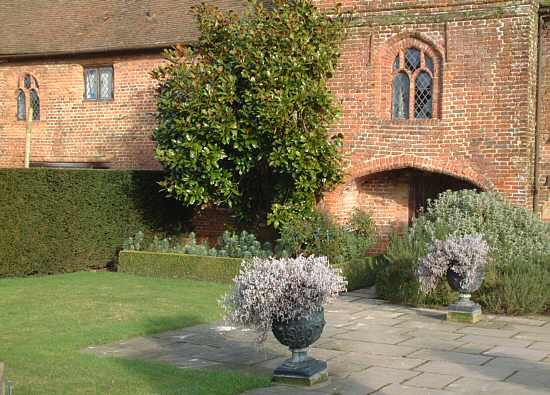 The forecourt.
---
---
---
---
---
---

---
©2001-2005 Dave Parker