Southwest Ireland - Essentially Irish
Presented by Dave Parker
---
Sometimes the local signs and street furniture are the most obvious way to appreciate you are 'abroad'. Here is a collection of typically Irish signs, telephone boxes & curiosities.
---
This petrol pump is in the pub beer garden
---
Very steep gradient
---
---
This mixture takes some concentration to unravel
---
Another one not to be ignored
---
The roadside here at Castletownshend is attractively planted with flowers and shrubs; the motorist could be forgiven from being distracted from this 'sharp turn' sign!
---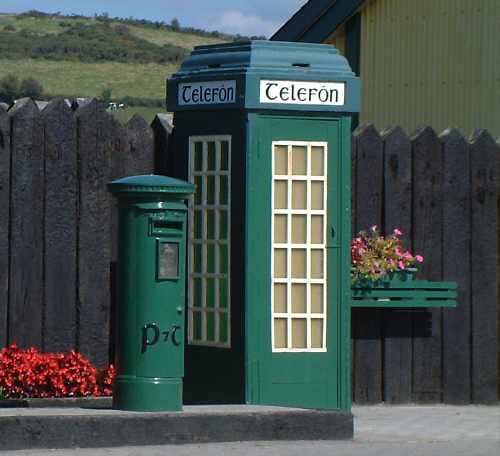 Irish Telefon box and postbox at Clonakilty railway & model village
---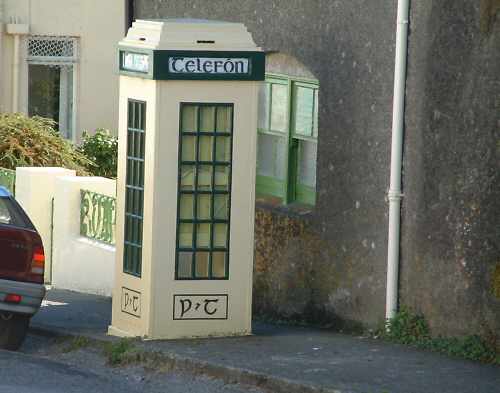 This telefon is in Castletownshend
---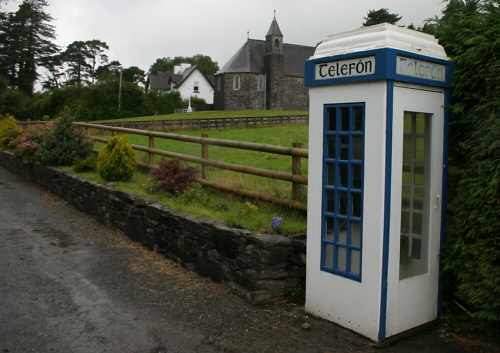 Another example, this time in blue and white (re-branded to the corporate colours of Eircom)? This one is on the mountainous road between Glengarriff and Kenmare - in Milleens I think.
---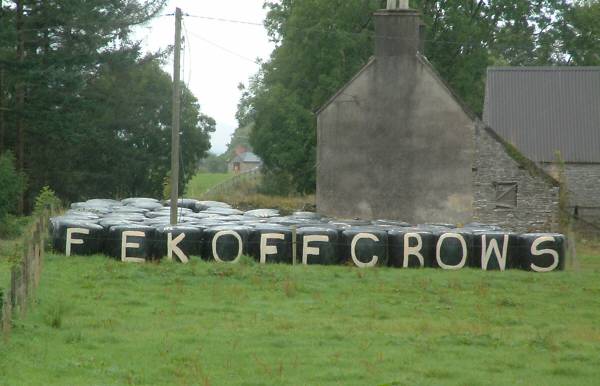 An unofficial notice from a Kenmare farmer!
---
"No entry"
---


---
©2001-2005 Dave Parker