Happy Valley, Martello Tower and Jungle
Garnish Island, near Glengarriff, Ireland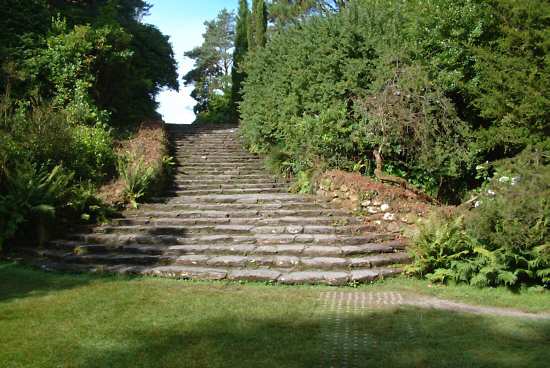 The steps leading to the Temple.
---
A view from Happy Valley towards the Temple steps.
---
Stepping stones in Happy Valley where the stream is crossed.
---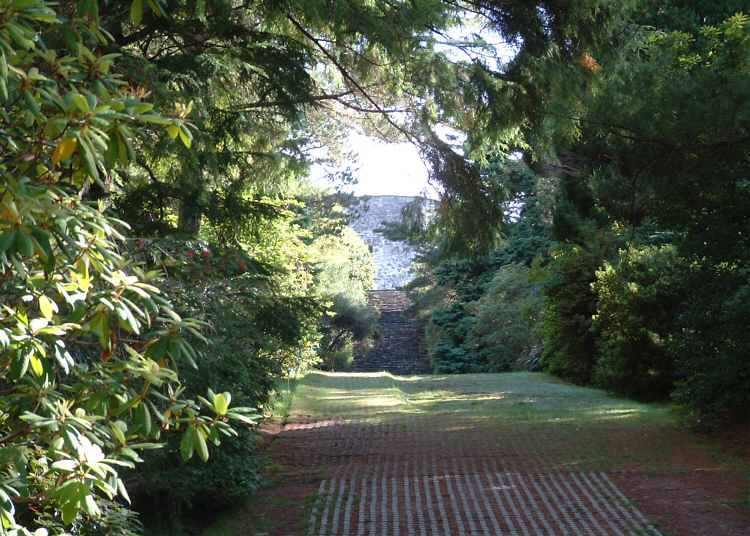 Looking north-east from a point near the stepping stones towards the Martello Tower steps.
---
---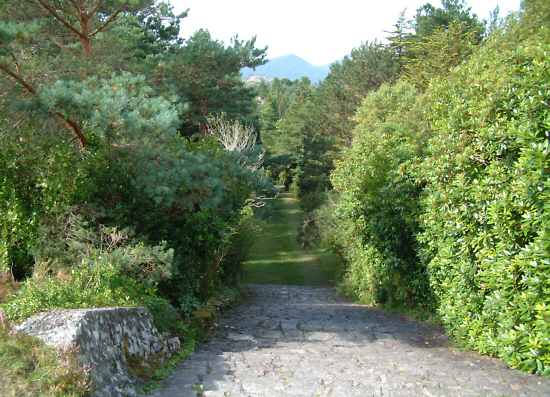 A view back down the steps from near the Martello Tower.
---
The Martello Tower. Similar towers can be found across Ireland as well as further afield in England. They were built by the British War Office in eighteenth century as a defence against a Napoleonic invasion. This one is special as it is thought to be the first built in Ireland.
---
An example of an exotic tree in the Jungle.
---

---
©2003-2004 Dave Parker