Sissinghurst - Rose Garden area - 1
Presented by Dave Parker
Formerly cabbage allotments, the Rose Garden is now one of the best loved parts of Sissinghurst. The centre circular lawn and hedge was designed by Harold. Because of the old-fashioned varieties of roses selected by Vita, the garden is at its best for a relatively short period from the end of May until early July. But these photographs show the garden can be a delight at any time of the year.
---
---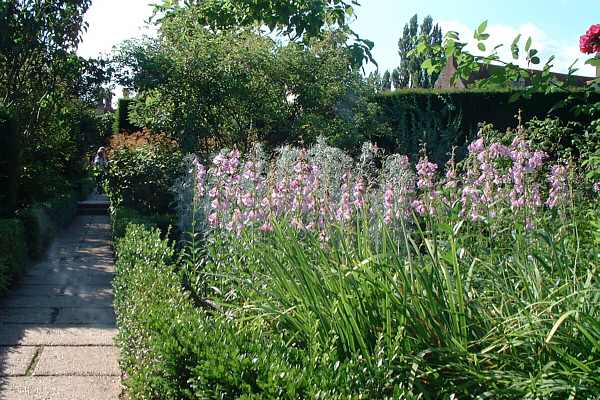 ---
---
A view of the Tower.
---
This path leads to the centre of the Rose Garden from Yew Walk and the Tower Lawn.
---
And looking back in the other direction.
---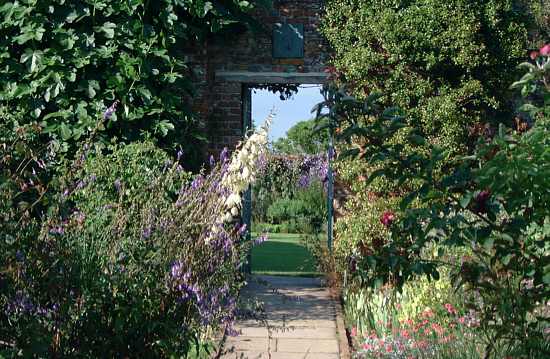 The gates and arches offer tantalising views of the Front Courtyard.
---
---
---
To the extreme left of this picture is Lutyens' Bench. The wall here was built in 1935.
---

Cameras Compact Flash Gadgets Smart media

Dave Parker took most of the photographs on this site with a
Fuji digital camera - see similar cameras from Amazon


Shop online with Amazon - many discounts available!
---
©1999-2003 Dave Parker