Sissinghurst - The Nuttery - 1
Presented by Dave Parker
---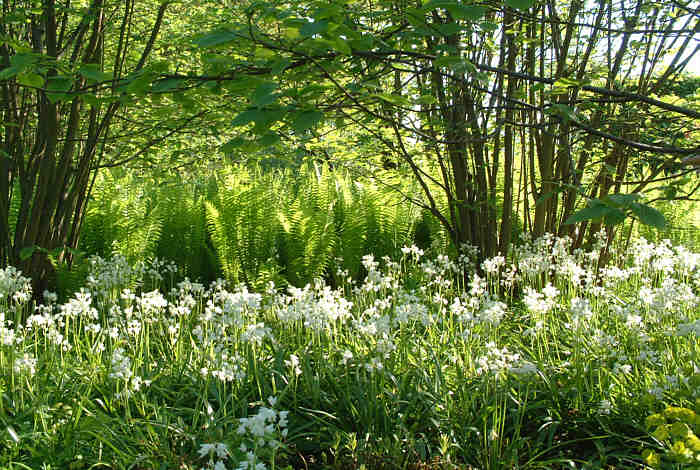 May is one of the most attractive months to view this garden.
---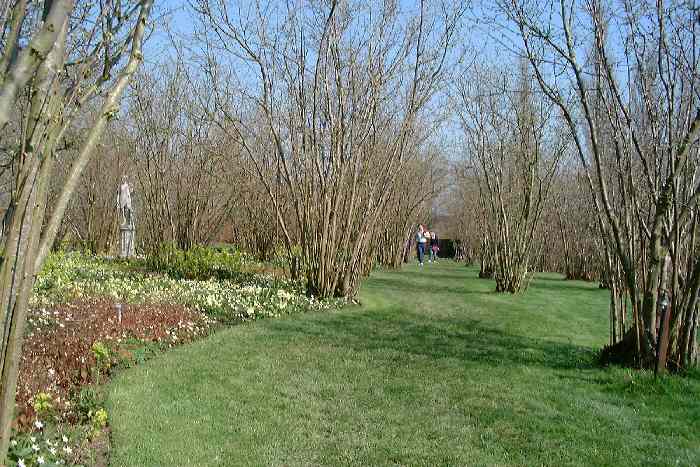 This is the Nuttery in April. Later in the year, the area to the left of this picture will be a mass of bright fern Matteuccia Struthiopteris.
---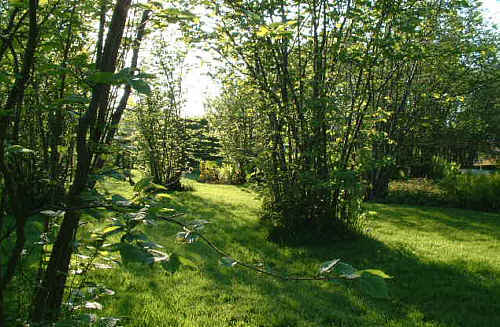 More greenery is evident by May.
---
The Nuttery links Lime Walk and the Herb Garden. Often a quieter part of the garden. This summer view is very different to the early April view.
---
---
Gardening in the Nuttery.
---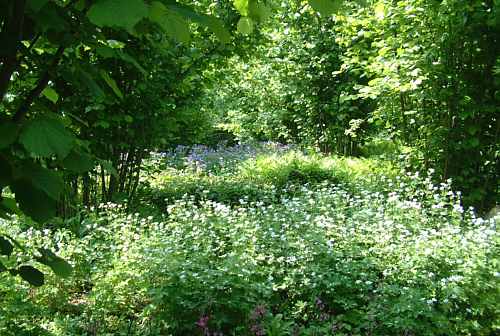 ---

---
©1999-2003 Dave Parker