Sissinghurst - The Moat - 1
Presented by Dave Parker
---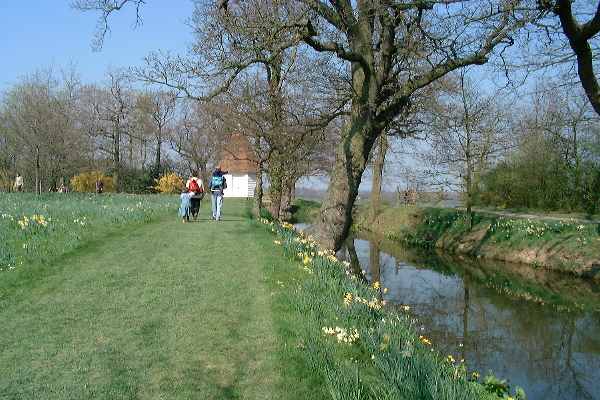 The Moat in Spring. There was originally a bridge towards the foreground of this picture. It was removed in 1934. The Gazebo is a relatively new addition, built in 1969.
---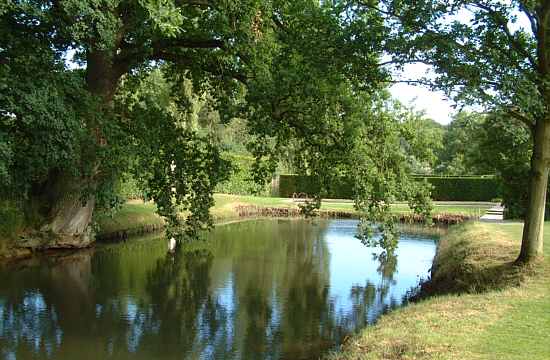 Hidden behind the tree foliage to the center-left of this photograph is a statue of Dionysis.
---
The southern end of the Moat with the hedge of the Herb Garden and a corner of the Azalea Bank in the background.
---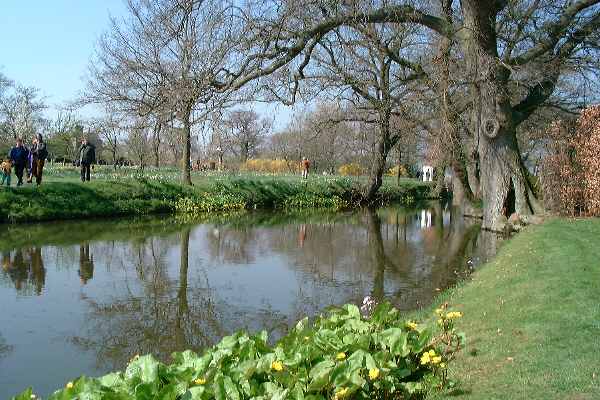 ---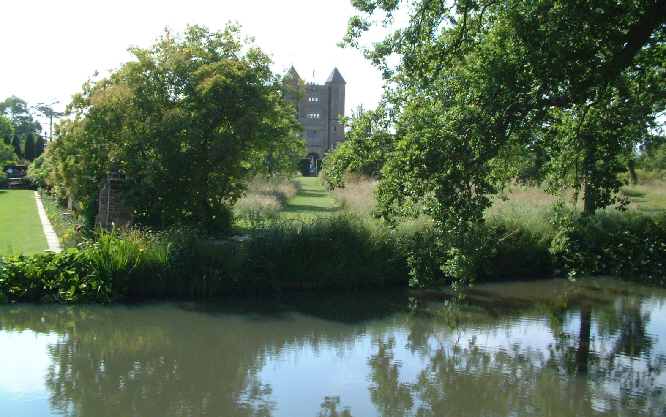 View of the Orchard and Tower from the far side of the Moat.
---
A view of the corner of the Moat towards the Herb Garden.
---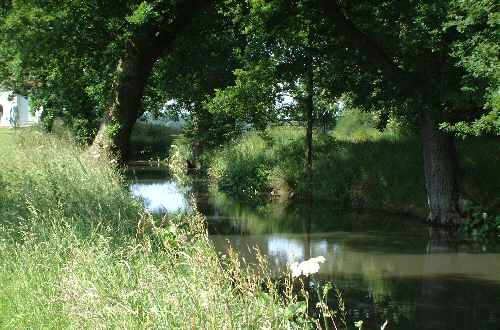 June 2001
---
A year earlier than the previous photo, this shows the area after the hay is cut in late July (2000)
---

---
©1999-2003 Dave Parker