Sissinghurst - Lime Walk - 1
Presented by Dave Parker
Lime Walk is at its best in Spring - as this early April photograph demonstrates.
---
Originally named Spring Garden & Lime Walk, it was designed by Harold Nicholson (planted in 1932) and was probably his favourite part of the garden. Lime Walk is really a spring garden and only terracotta pots give any real colour after the spring bulbs have finished. More planting would risk damaging the bulbs. But this garden can be very peaceful later in the year under the shade of the Limes. The York Stone paving was laid in 1970.
---
---
---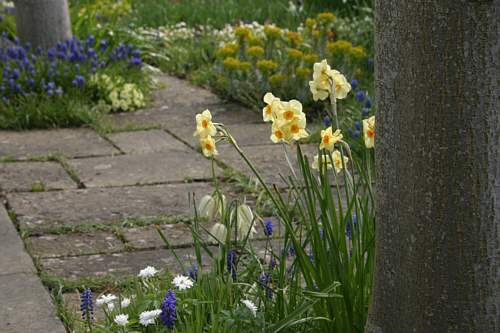 ---
The entrance to Lime Walk from the Rose Garden.
---
Lime walk meets the Nuttery.
---
This photograph was taken from the western end, close to the statue of Bacchant.
---
---
Lime walk is at its best in April / May - by August the Lime trees look good but there's not much else of interest
---
---
---
---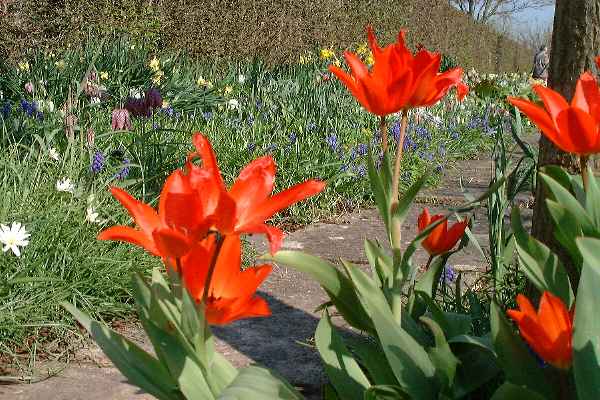 ---

---
Cameras Compact Flash Gadgets Smart media

Dave Parker took most of the photographs on this site with a
Fuji digital camera - see similar cameras from Amazon


Shop online with Amazon - many discounts available!
©2000-2004 Dave Parker